the forbidden palace and the rocket scientist
It was my last day in Beijing and my train ticket back to Shanghai is my last rope and if I miss it, I should consider looking for a day job to earn for an airfare back home.
With limited time and budget, my dream of tittuping around the Summer Palace burst into mist. I decided to stay in central Beijing and walk around the Forbidden palace instead–and MAN! It was so touristy (like Disneyland Touristy), I was actually anticipating an Empress Dowager mascot to come out anytime in the middle of the crowd.
I saved the whole morning to revisit Bernardo Bertolucci's award winning epic film, The last Emperor. Which was shot entirely in the Imperial Palace and believed to be one of the biggest film project in China, big enough to ignore the Royal visit of Queen Elisabeth II which concurrently happened during the film's production.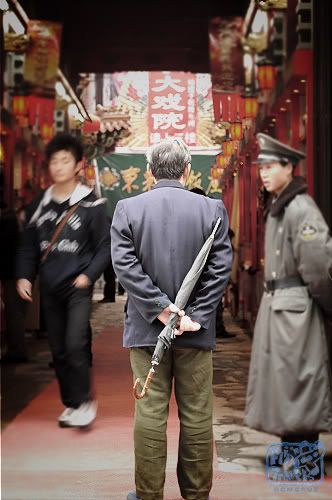 What if this guy is the real last emperor?!
Hugging my layered knits and thick wool scarf close to my body, I entered the outer gate and my jaw dropped with the majestic view of the Hall of Supreme Harmony standing right in front of me across an open court field. It felt like a Chinese traditional orchestra started playing in the background.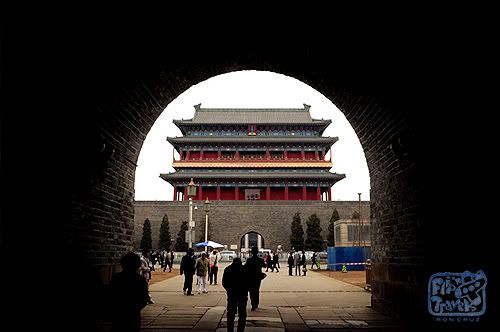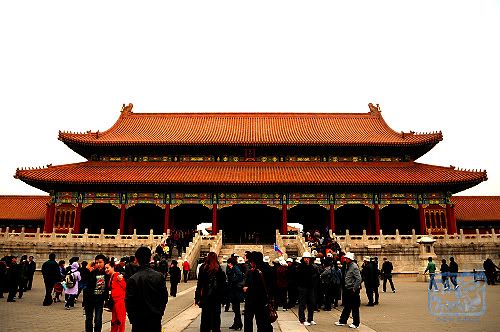 I couldn't hear a single soul speaking english so my only hope to enjoy the tour is to rent a GPS powered electronic guide.
I know it is far from iPhone but just the same. If it seems like it's not working, just shake it. Although it has nothing to do with physics simulation technology, it works effectively nevertheless.
I was trying to take my time and walked slowly while whistling and hippity-hopping enjoying the historical setting inside the complex, but the freezing wind is pricking deep into the bones and my joints shivered every time I stop in open spaces (and whoever says it's gout, may you rest in peace 'till Kingdom come).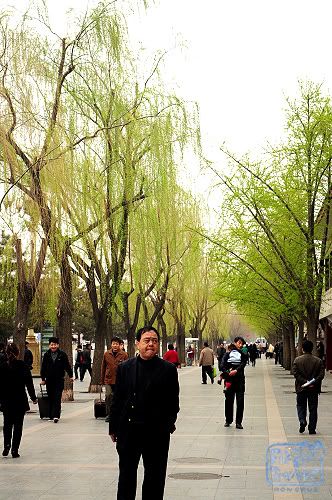 I did not push myself, I gave up and skipped the other  side of the bilateral complex when I realized that my skin is already flaking off due to cold and dry air. I returned back to my hostel two hours earlier as planned and thought of taking a cat nap before checking out.
The owner of the hostel treated me to a traditional tea ceremony before I drag my backpack out of Shanglin. He made saying goodbye very difficult.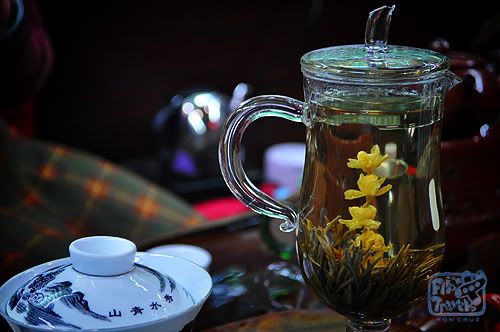 I checked my email before embarking on another 42 hours on the road to my next destination. I got one from Henning.
Henning is originally from Germany and He is working in Beijing as a Rocket Scientist, no kiddin' he really is! We met him back in summer of 2009 when we were resting on top of Ta Keo ziggurat in Siem Reap. It just so happen that he is also running a german travel blog about an expat's life in China, so we exchanged cards in a hope of stumbling upon one another some time in the future.
Though he is out of Beijing during my trip, he still managed to squeeze-in some time to meet me up. Few hours before my check-in time in the station, He showed up.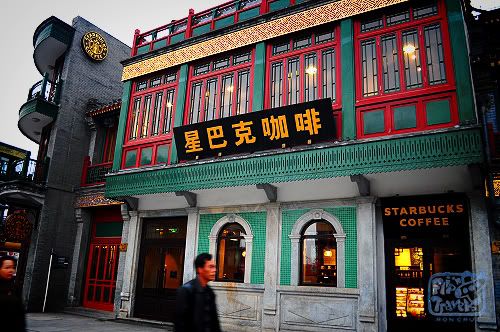 Quaint and rustic Starbucks in Quianmen (The only Starbucks that has a yellow and dark green logo).
We spent the whole time catching up and talking about love, work, and our past and future travel plans over a cup of hot macchiato. Time flew fast and we had to say goodbye, we promised to meet up again, as to where and when? no one knows.
For centuries, the forbidden palace has been disconnected from the world outside its walls, it's mysterious and rich history lured curious souls to travel from far places just to get a glimpse of its controversial past. Like its red walls, there's a vast distance separating me and friends like Henning, but a wall is just a wall and the future will always have the promise of opening its gates to foster connections and bridge borders.