above the clouds where broken hearts go
The void that I feel when I walk aimless and uninspired, is the same hollow spot that aches when I'm broken.
WHERE DO BROKEN HEARTS GO?
Ask me this question again when I'm drunk and I will quickly answer: That fantasy place where population age ranges from 21-24, where the citizens have commitment phobia and unresolved daddy issues.
There was this one time when I was traveling across Nepal, I felt alone and loneliness kicked-in. It could possibly be the weather. The freezing air and foggy dusks can make a place appear as if one is looking though a blue stained glass window. And when the solo piano starts playing in your head, everything surrounding you will just be cold, damp and bitter.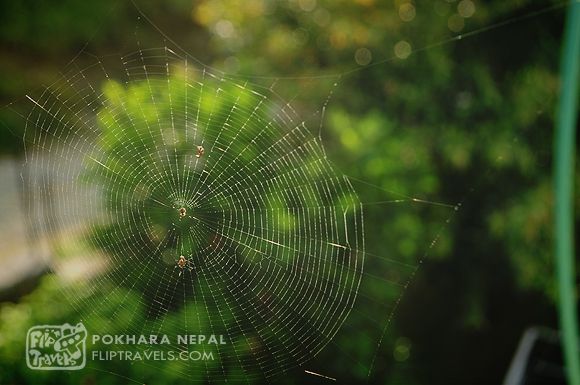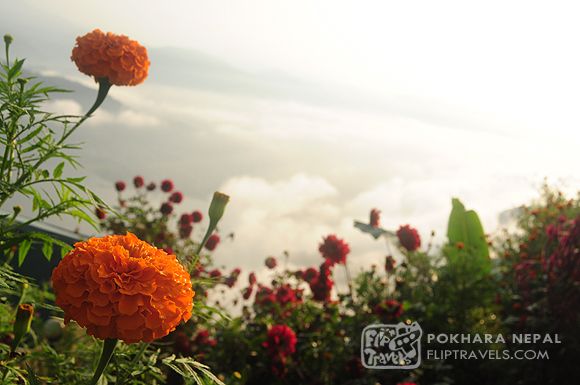 But I refused to be that sad creature who locks himself up in the shower while he bathes with clothes on…
Sitting on the cold floor…
With man-liner smudged all over his face…
With One Direction playing in the background…
But NO. I will not be caught dead wearing man-liners (and who the hell is One Direction?)
Travel is an escape, a catharsis when you are in a gray spot, when you question life's purpose, when you are lost and you doubt the credibility of the universe (and History channel). But I will not waste time wandering across a stunning destination while subconsciously looking for things that will remind me of the pain, I won't play those Adele tracks while I stab myself with an airline plastic spoon to death. Instead, I will play random K-Pop tracks and bastardize its lyrics or lack thereof.
I will go to a place and do something I don't usually do–Lock myself in a room and do nothing but roll back and forth for days. Some people call it a "retreat" I call it "man-turbation" a process when men just spend time alone and … wait for it … find himself!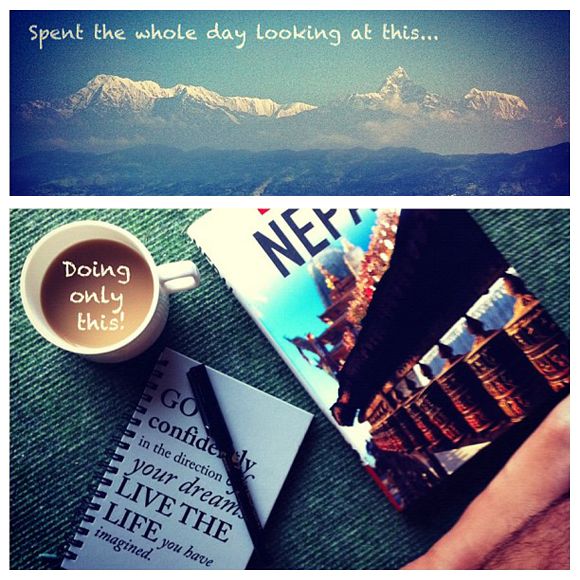 I decided to stay in a retreat house on top of a mountain and stay there for days. Perhaps it will be a perfect spot to give life a big finger!
Upon arrival in Pokhara, I took my backpack and hopped on the nearest taxi. I asked the driver to bring me to Raniban Retreat and gave him around US$20, 30 minutes later the idiot dropped me at the World Peace Pagoda's entrance telling me that cars can only go that far. That means I had to walk my way up with my 25kg on my back to god-knows how far. I walked 500 meters on a steep incline cursing and trying to compensate with the amazing view but screw it, that is the exact reason why I hate mountain climbing. I am only 5'6", tips the scale at 68kg and never even attempted climbing the stairs of my office building. Do the physics.
I should have called the hotel and arranged a taxi service. So I took my reservation print-out and stopped by a local farm house. The lady do not speak a single english word and could not understand when I asked her the distance to my hotel. Instead, she took a glass of cold water from the clay jar and offered me a humble refreshment.
A kilometer and 45° assault later, I reached the foot of Raniban. But damn it, I still have 500 stone steps to conquer to reach the lobby.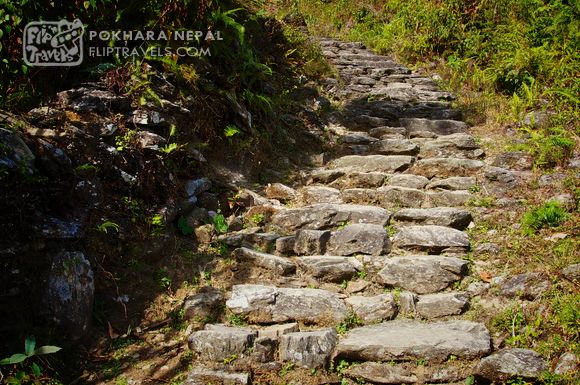 I never thought getting there will be like Mount Kinabalu all over again.
I wanted to start complaining why it was not stated in the website that one should hire a sherpa when attempting to check-in. But the astonishing view of Machhapuchhre in front of me and Phewa lake below tamed me to just shut it and stare across the valley while gaping my mouth in amazement. Not to mention, the staff flashing their smiles with ridiculously perfect set of teeth will surely soften the hearts of any guests who are just recovering from a hard core cardiac exercise.
Being alone is not the solution to heal, being alone is just an opportunity to make room for new people to join you in your journey, and that is how we can recuperate. A perfect setting like this will truly make the most jaded hearts swell and bleed.
The universe sometimes play funny and shrewd, he will pound you like a prostitute and break you into pieces to give you a chance to reinvent yourself, and trust me, He will give you extra hands to put yourself back and provide you with the missing rare pieces to complete you like a beautiful jigsaw puzzle.
I spent most of my time with the staff, drinking after their shift, singing and dancing in traditional music. Right then and there I knew that we have forged a bond that will last for a long time. I celebrated my 22nd (cough!) birthday above the clouds, literally and figuratively. My Raniban friends did something that will be etched in my heart forever. Surely, they made leaving Nepal more difficult.
Ankur, Sakar, Vinod, Samik and the rest of the gang treated me like a family member, like a real brother. They even baptized me with a Newar name, RAMHARI!
There will be days in the journey of a backpacker when breathtaking buildings are just concrete structures and maps are just a folded pieces of glossy papers. We are breakable.
SO, WHERE DO BROKEN HEARTS GO?
"The most beautiful things in the world cannot be seen or touched, they are felt with the heart." ? Antoine de Saint-Exupéry, The Little Prince
What travelers with broken hearts are looking for is something that is not defined by global coordinates. Not a world heritage site nor world's iconic spot will mend the wound sustained on a gallivant soul, but by warmth of a company and friendship amalgamated during that dark moment when we are lost and shattered.
This is my take on Pinoy Travel Bloggers' Blog Carnival for February 2013, "Where Do Broken Hearts Go" hosted by Rain Amantiad-Campanilla of Rakistang Nars.
PS. After going around Nepal for a week, I decided to go back to Pokhara and spend couple of days more in Raniban before flying back to Singapore. Shoot me an email if you want to the details on how to get there.