beach, please!
Every time we travel outside of the Philippines, we always want to check-out the beaches. Locals will brag and hype-up their priced locations and then when we get there–FAIL! Although we always tried being polite and verbally appreciate the beauty of their shores or at least try to look for something that will compensate with it's (ahem) mediocrity.
"The sandbar is eeer-kay… Oh look! Those boats are soooo pretty!"
See, Filipinos have a very high standards when it comes to beaches. I mean come on, we all grew up on a place with at least one beach not more than an hour drive. And I may be too proud but I know you will agree when I say that we have the best in the world. These made us so attached with our beaches, that summer became synonymous with the sun, sand and shore.
It made us happy and proud that Filipinos are not just beach bums and sloths anymore! We passed through that phase of posting 160 pictures per minute of selfie duck-pouts when we are chillin' on a beach. We are becoming more and more aware of the conditions and ecology of our shorelines. It started with some local initiatives like beach cleaning campaigns, garbage-in garbage-out programs and even the local businesses that are starting to use non-plastic materials in their products and services.
For working people like us who do not have the luxury of time of to volunteer and try to free whales or assist some sea turtles laying eggs and whatnot, the least thing we can do is to be a responsible traveler.
Sand erosion is something that we underestimate. When we attended Malasimbo couple of weeks ago and we noticed something, the shoreline was pushed back at a noticeable degree. We where there half a decade ago and for sure it looked better that what greeted us on the White Beach. So you think Boracay is divine? Well have you seen it in the 80's? I did, trust me when I say that what you can see now is nothing as to what it was before commercialism and waves of tourist bastardized that small fishing island.
So when Lagu came out in the market, this made us want to use and share it to the world mainly because of three things: One, it repels sand and helps prevent sand erosion; two, it is multi-purpose and; three, it is Filipino made.
To show our support we are giving away two Lagu beach-friendly blankets to our readers. Just follow these 3 easy steps:
Step 1. Like Lagu and Fliptravels on Facebook to qualify

Step 2. Answer either of these two questions: (a) How will you use Lagu creatively? (b) What is your favorite Lagu color? Post your answer in the comment box bellow

Step 3. There is no step 3

Two winners will be chosen by fishbowl method on Easter Sunday March 31 at 8PM.
Gay of pinaytraveljunkie.com used her Lagu as a make-shift Hta-mein in Myanmar and we just love using ours as sleeping blankets! 
We are one with our beaches, we grew up and thrived on 7,100 islands and 18,000 km of shoreline, it is about time we help protect it! So beach, please!
Lagu is also available online at Zalora.ph
CONGRATULATION TO OUR WINNERS!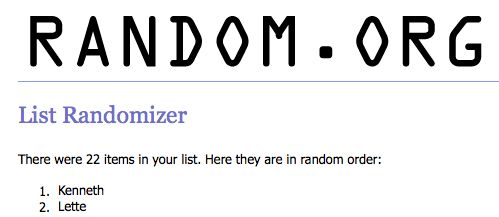 We will get in touch with you guys and we will be shipping the Lagu beach blankets to your home addresses!
WATCH OUT FOR MORE FREEBIES THIS SUMMER!