Siquijor: Semana Santa, Sorcerers, Shamans and a Spooky Statue
When we talk about the observance of Holy Week, Philippines will definitely be on the bizarre end of the continuum. As the whole Christian world celebrates Easter as the highlight of the advent, Filipinos will put their eyes on the Good Friday events simply because it is a fusion of spirituality, macabre, cultural deconstruction, flamboyance and religion cum cirque du soleil rolled into one.
The province of Rizal is known for the Cenaculo or the theatrical showcase of the passion of Christ. Pampanga took the spotlight on the crucifixion reenactment and flagellation practices. And Yes, we even do have festivals in this solemn season as Marinduque transports you to medieval Mediterranean in their traditional Moriones Festivals. Let me tell you, think of a random subject and for sure we do have a fiesta for that. Bananas, giants, tattooed men, cowboys, sausages and I should stop here because this sequence is not going anywhere wholesome.
San Isidro Labrador Church in Lazi
Holy week celebration will definitely be colorful no matter where you are in the country. But if Giorgio Tsoukalos and Erich Von Daniken shiznits are up your alley, then the Mystic island of Siquijor is your best choice of destination.
Siquijor is an unassuming island right across the bustling city of Dumaguete. I sworn to buy a property in this place where I can retire, a prime International real estate where one can just chill on the beach porch and harvest produce from the backyard organic garden. I am not sure if this will make sense to you, but the place is eerily quiet that it gave me the Viernes Santo feel in the middle of October. That feeling when it is searing hot outside and everyone seemed to be in their houses watching Siete de Palabras and Flying House marathon, while awaiting the ginataan bilo-bilo to be ready for serving.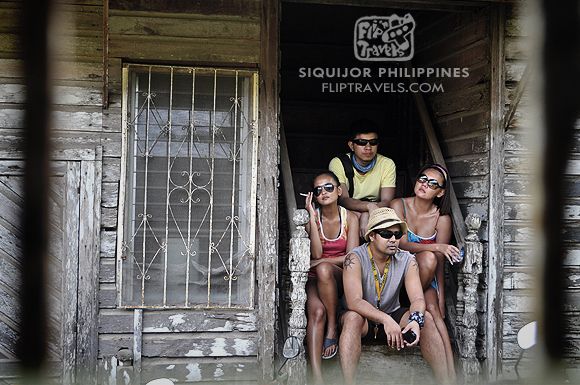 For the past centuries people are veering away from taking the risk of paying the province a visit due to its infamous reputation. Only the brave and skeptics will dare take that boat to cross the channel because for the longest time people believed that the untouched province is home to shamans, witches and sorcerers.
Holy week is the best time to travel to Siquijor if you want to witness the old tradition of healers (Mananambal) and witches (Mambabarang) of practicing sorcery and black magic on Mount Bandilaan, where they brew their magic potions made of a concoction of herbs, roots and god-knows-what-animal-parts while invoking the help of spirits to give them supernatural powers. They believe that the elementals and spirits are everywhere dilly-dallying while Christ is dead from Good friday at 3:00 PM to Midnight of Black Saturday.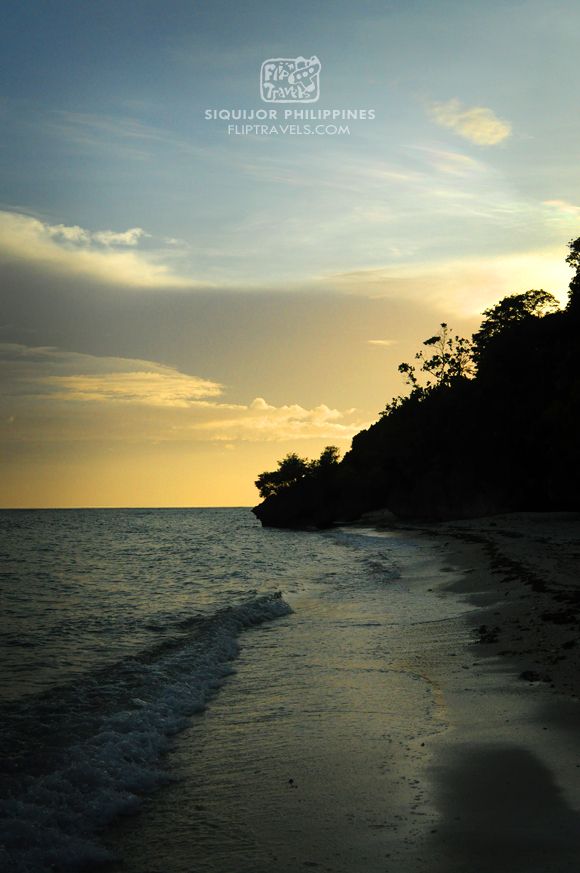 Abandoned resort in Kagusuan Beach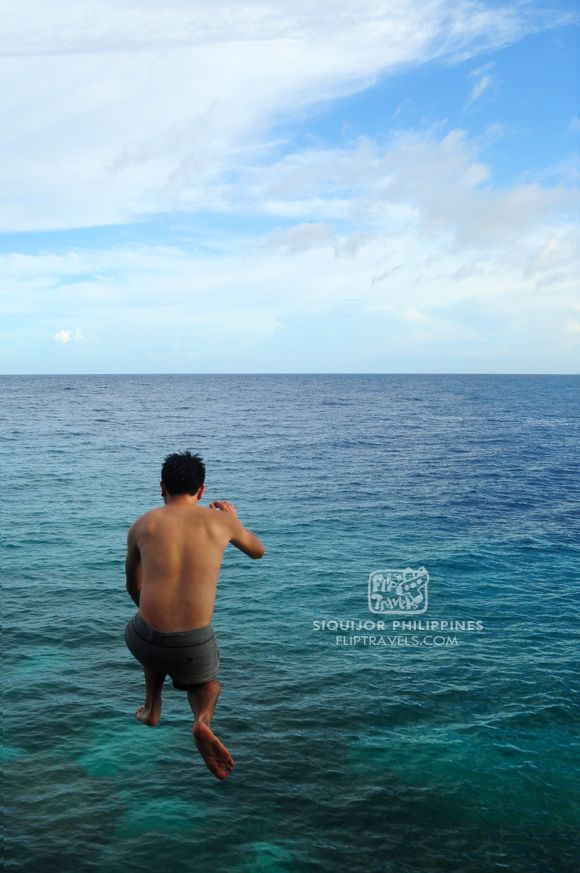 Salagdoong Beach
One interesting attraction in the  island is neither a beach nor a falls, it can be found in the small town of Santa Maria. Upon entering the parish church you can see from afar the ominous figure encased in a glass box, wearing a flat black dress contrasting a pale skin as it looks down on you with the ghostliest and most haunting facial expression I have seen in ecclesiastical iconography, the statue of Santa Rita de Cascia, also known as Santa Rita de Siquijor or simply the Black Mary.
According to a local church cleaner, the image now holds a wooden skull, but in the past it was a real skull, according to a legend it belonged to a woman's husband whom she killed for reasons nobody in the island seems to know. She also holds an inverted cross which drew attention to visitors and curious hipsters who just want to post a selfie pout shot on Facebook. I hope they won't start a Marilyn Manson Festival in this town.
Photo by Doi of thetravellingfeet.com
The statue, according to local myth, sometimes walks in the evening, and then returns to the church before sunrise. The local church goers say that they see that she still has dirt on her feet from her walk during the night. By the time I was there, the statue was in a made-over state, possibly Belo-fied for the feast day. But the original stained paint looked more spooky with that raw cursing expression on the face.
Photo from dennisvillegas.blogspot.sg
Flagellation is one Filipino holy week tradition that is on a debate table due to the risks it pose to the faithful. Saint Rita is known to induce self-mortification of the flesh during her stay in the monastery of Mary Magdalene. She is also the patron saint of the impossible, hopeless, abused wives and widows… And for some weird chances she is also the patron saint of baseball due to a reference made to her in the 2002 film The Rookie. (Why not?!)

I found magic in Siquijor, I even contracted an awesome power and perhaps you can try it too, try to wave your hand whenever you see people on the road and they will magically give you the sweetest smile in return. The island is a lovely place with the nicest and most generous people, after all nobody says they are all sorcerers and witches… Muggles live there too! 😉