saffron sunrise: mornings of luang prabang
An overnight trip from Thailand was a tiring  journey. Arriving before the break of dawn with a cloudy consciousness and chilly air seeping through your air sacs can make it even more daunting.
The sleeping riverside town of Luang Prabang seemed to drag itself out of bed as the half awake passengers from the night bus started dispersing to the dark streets and alleys, like a scene right out of a post apocalyptic zombie movie.
Slowly, the first scent of brewing coffee started emanating across the foggy curbs. A scantly lit block with muffled clicking and clacking of kitchenwares caught our attention.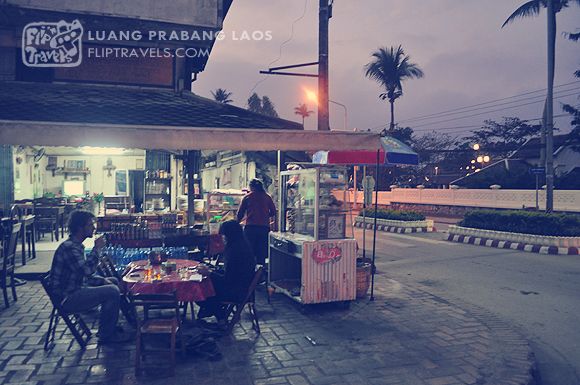 We were lured to a small cafeteria by the aromatic roasting coffee beans. A comforting feeling amidst the freezing dawn and post trauma from the long bus ride across the border.
The gray and white washed buildings as far as the eye can see make Luang Prabang look sad and drab at dawn. But the darkness was slowly stained with a tinge of thistle from the transforming wisteria sky.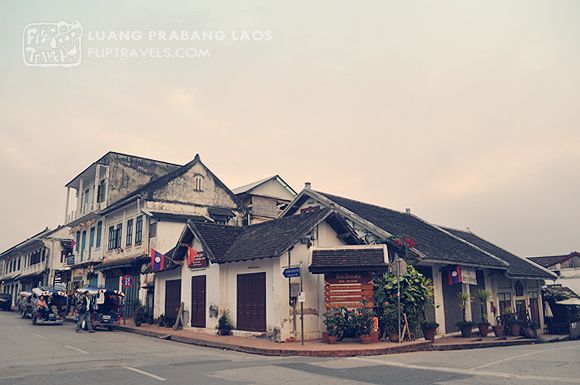 We booked a hostel endorsed by lonely planet, but when we arrived at the gate of what looked like an abandoned crack house, we immediately veered away with a thought of relief of sparing ourselves from contracting tetanus and salmonella.
Walked couple of blocks along the main road but the hotels—mostly with french facades and manicured patios—can only offer prime rooms with a price tag so expensive that we can only assume that the packages include bottomless beer and a hand job from the owner.
Walked further, as the town reveals itself and pop-up stores started sprouting one by one.
A vendor carrying a basket and a roll of picnic mat approached us like an angry bull charging towards the matador flag. Without a word, she spread the mat and handed us a basketful of sticky rice with various fresh fruits in it.
Are we supposed to cook a fruit porridge of some sort?
It happened quickly without a single word to at least brief us on what was happening. Or she could have just straight away dug for money in my pockets, but before we even get a chance to complain, the street was silently flooded with bright saffron and like the sunlight warmed-up the dreary street without a warning.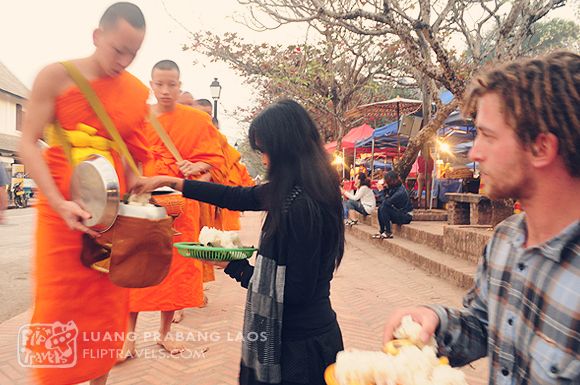 Tak Bat – the Morning Alms-Giving Ceremony.
The monks walk single file, oldest first, carrying their bowls in front of them. The locals and us tourist waiting for them to pass and give a scoopful each.
The ritual should be done in silence. The monks walk in meditation, and the almsgivers reciprocate with respect by not disturbing the monk's meditative peace—And I was there, together with the rest of western tourists taking pictures and bastardizing the endangered ritual.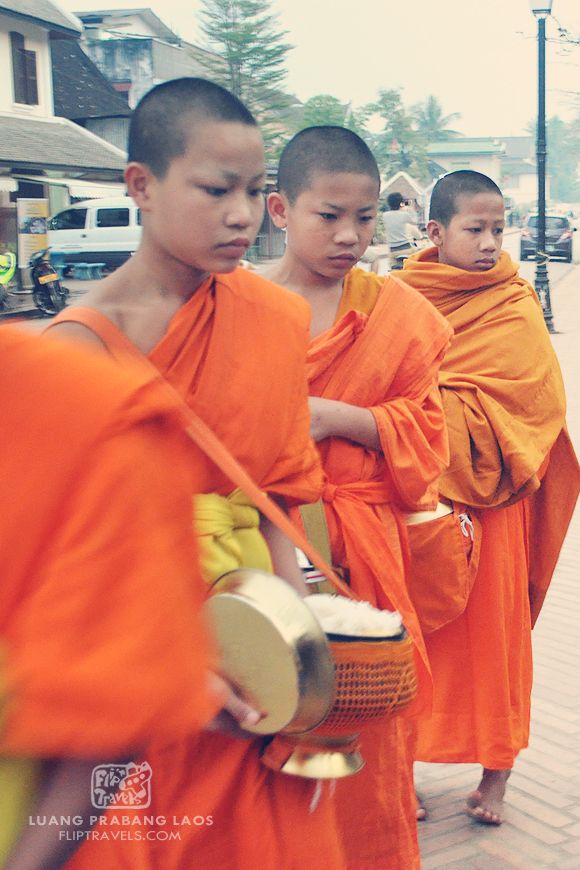 After couple of bad shots, I noticed another tourist took a photo  with a strobing flash good enough to induce epileptic seizures. One young monk covered his face like a true Hollywood baby running away from a paparazzi.
So I put my camera down out of respect and watched the serene ritual in silence.
A quarter past six. The town was alive yet the only thing you can hear was the soft sound of the flowing river to the Mekong and soles of rubber slippers brushing the asphalt road.
Instead of looking for a hostel and plunder their wifi service, we decided to just walk and linger around to spend some quiet time with the kids and watch the town unfold to her full glory.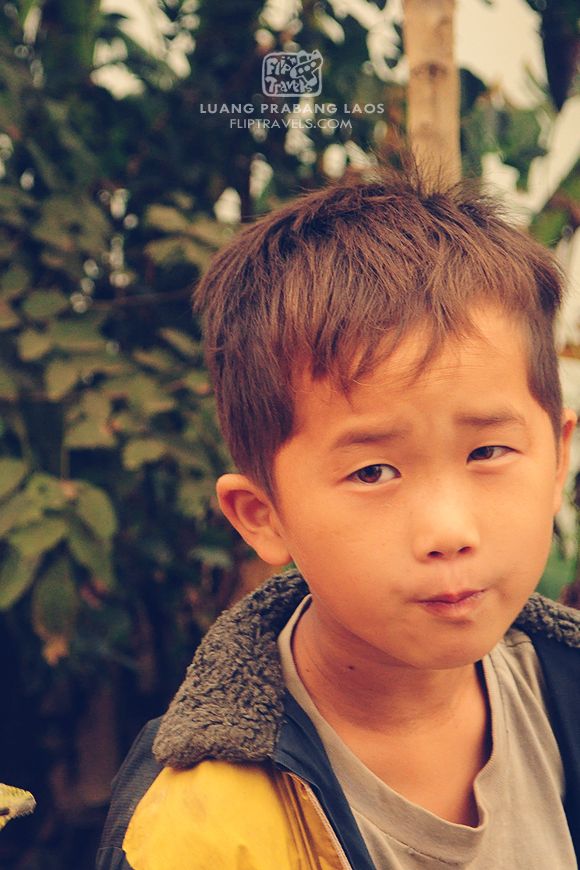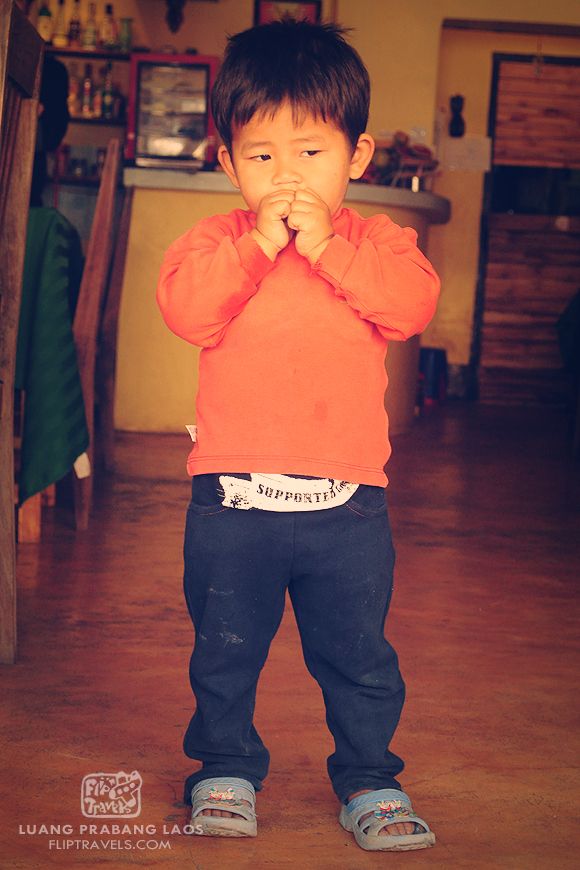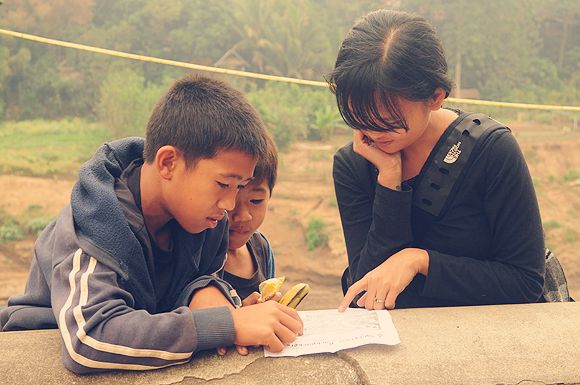 Is Luang Prabang really this peaceful?
We got the answer to that question later that day when the tourists started waking-up hungover from the preceding night of feckless partying. But that's a different story.
Do you think tourists should stop taking pictures of the Tak Bat?
———————————————————————————-
Story by Ron