13 from 2013: a year-ender
This time last year, I summoned the wanderlust fairies and rainbow-farting unicorns to come up with an inspired travel plans.
And so before the clock hits 2013, I laid out my inspiration board for the whole year ahead.
Well guess what. Nothing materialized.
So I decided to scrap the planning phase for 2014 and will just let the universe conspire for my adventures ahead… In the mean time, here's a look back to the 13 memorable trips that will be etched in my book for a long long time.
That trip when I saw Jimmy Cliff performed live with an audience filled with hipsters and obnoxious bunch of Beliebers pretending to be cool. 
That trip when I braved the stinky bunch of sweaty backpackers aiming their cameras to the setting sun of the Irrawaddy.

That trip when we were slave driven by the iron fist of our Burmese tour guide. 
That trip when I revisited one of my favorite temple complexes and realized it was not the same place I have experienced half a decade ago. 
That trip when the majestic view of the Alps was overshadowed by my disbelief of how much I actually spent to climb Mount Pilatus.
That trip when I escaped the urban bustles with other Pinoy expats and pretended that we were in a Philippine island.
That trip when I chilled-out by the bavarian lake but couldn't take a plunge because it will literally chill my balls with their ice-cold lake water.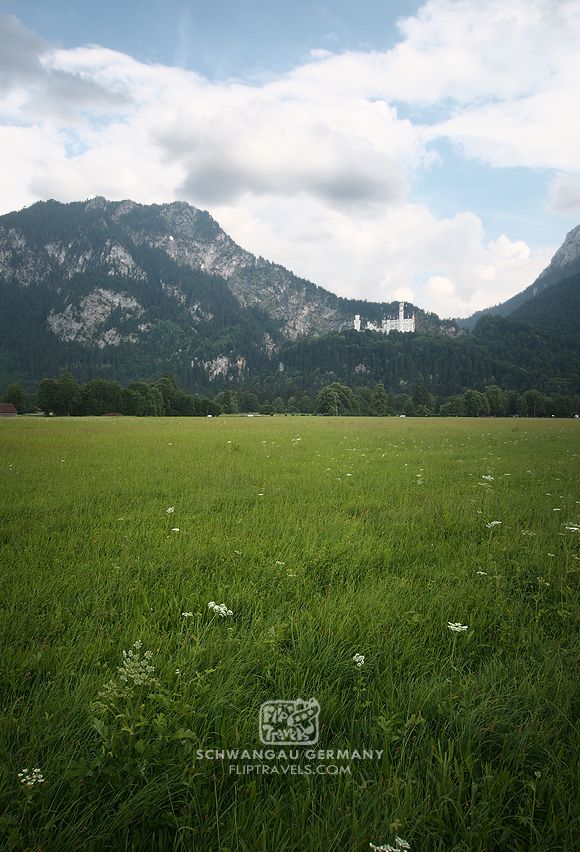 That trip when I took the train from Munich to Fusen and saw the magnificent landscape that I thought only existed in windows' screen savers and Eastern European porn flicks.
That trip when I found out that Paris is as filthy as Quiapo Manila. 
That trip when I ordered beer on every meal, because it is cheaper than water. 
That trip when I stayed in a hut in the middle of a rice terrace and scared our craps out by watching a horror film.
That trip when I sang The Sound of Music in my head so many times, that I (unconsciously) started talking with a distorted Julie Andrews accent. 
That trip when we were saved by a guardian angel when we got lost in the middle of a snowy mountain at -15°C winter dusk.
It was indeed a heck of a year. I will forever be grateful.
To the friends I traveled the roads with and new fostered connections fused by the adventures I embarked on, may the promise of the new year lead us to destinations that will satisfy our insatiable craving for adrenalin, solace, enlightenment and even just for the superficial scratching of our itchy feet.
LET'S ALL WISH FOR ANOTHER AWESOME YEAR!
———————————————————————
This year-ender post is my entry to the Pinoy Travel Bloggers' Blog Carnival for December 2013 with the theme "The Pinoy Travel Bloggers Closing the Curtains on 2013: Love, Learn and Living", hosted by Brenna Bustamante of The Philippine Travelogue.