notre-dame de paris: the pop culture, the history, the legacy.
.
When Victor Hugo wrote the French gothic novel The Hunchback of Notre-Dame in 1829, he was aiming to raise awareness on the importance of saving old buildings during the time when everyone's pulling a Miley Cyrus wrecking structures left and right.
Little did he know that his grotesque protagonist will be strongly associated with the cathedral's popularity throughout the 20th century. Quasimodo was portrayed and copied in different countries all over the world. Of course Philippine cinema did not let it pass.
I can vividly remember the 1974 film. The first scene in the market, where the overacting crowd of extras clamoring with the mere appearance of Vilma Santos in heavy prosthetics and throw pillow strapped on her back. Then she walked towards the facade of Nagcarlan Church in Laguna <Title fades in> Kampanerang Kuba (The Hunchback Bell-Ringer).
To sum it all up, it was just a full length reel of bad primordial audio recording and Ate V's contorted acting from start to finish, pulling off a very good impression of a hemiplegic slobbering llama.
But for me to have those scenes flashing back in my head when I was standing in front of Notre-Dame de Paris, it deserves all the credits for being so memorable.
.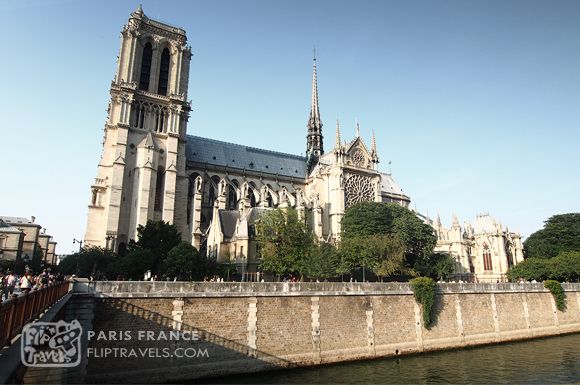 Depiction of judgment day (Click here for bigger image)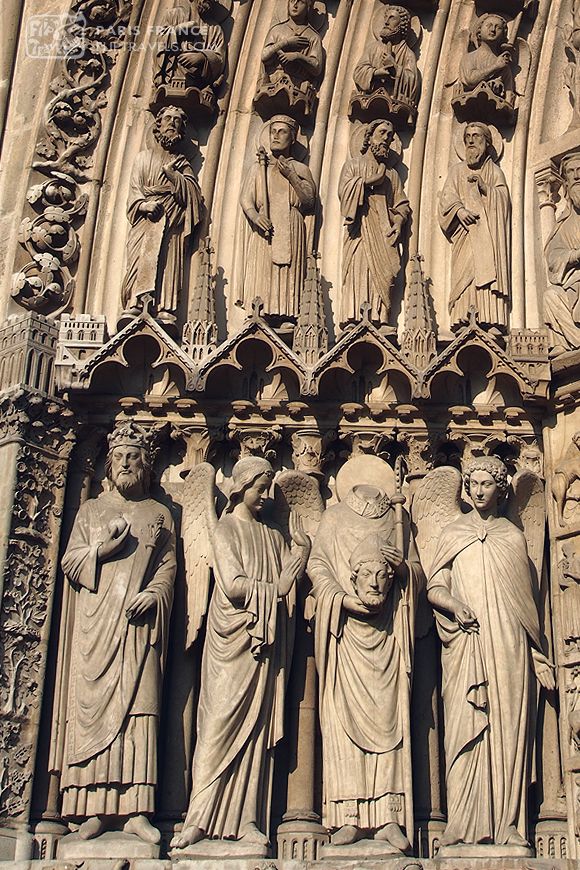 The cephalophoric image of Saint Denis. The 3rd century bishop of Paris who was beheaded. After his head was chopped off, Denis is said to have picked it up and walked 10KM.
. 
Notre Dame stands on Île de la Cité which is the heart of France, it is Kilometer zero where all roads lead to.
Imagine you are sitting in a coffee shop, then you are stunned by someone's pretty face and she stared back at you with a look telling you to back off and that you'll never be friends in facebook. It felt exactly like that when I saw the cathedral from across the River Seine—Her imposing elegance is intimidating.
I see myself sitting in front of Notre Dame for hours. Maybe sketching, possibly writing, most likely not doing anything. Just sitting there marveling the view and breathing the moment… Never happened.
As we approached the the facade, we dove in a crowd of tourists taking selfies while on the other side a seemingly incongruous Hip-hop dance-off was taking place dividing the attention from the intricately carved Sancta Porta of the 850 year old gothic structure.
 .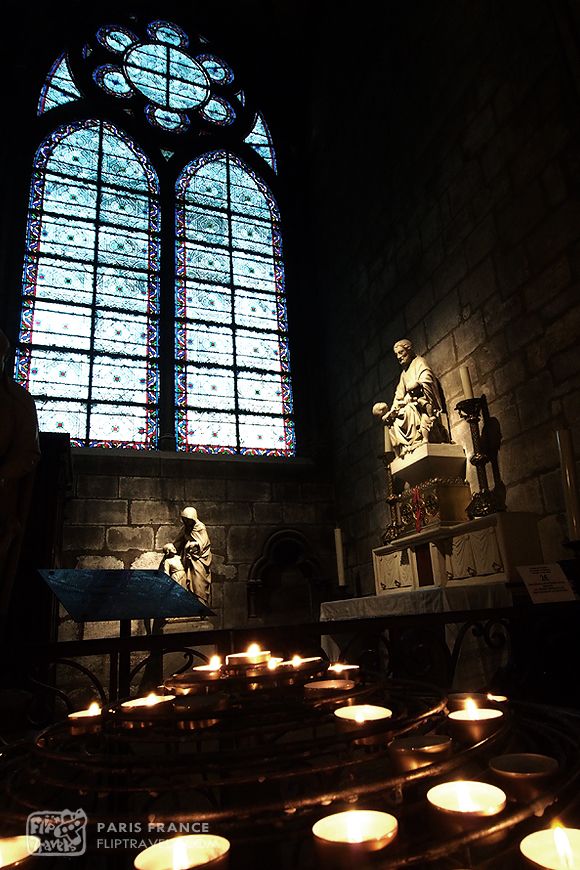 The remaining original rose window glasses from the Medieval Era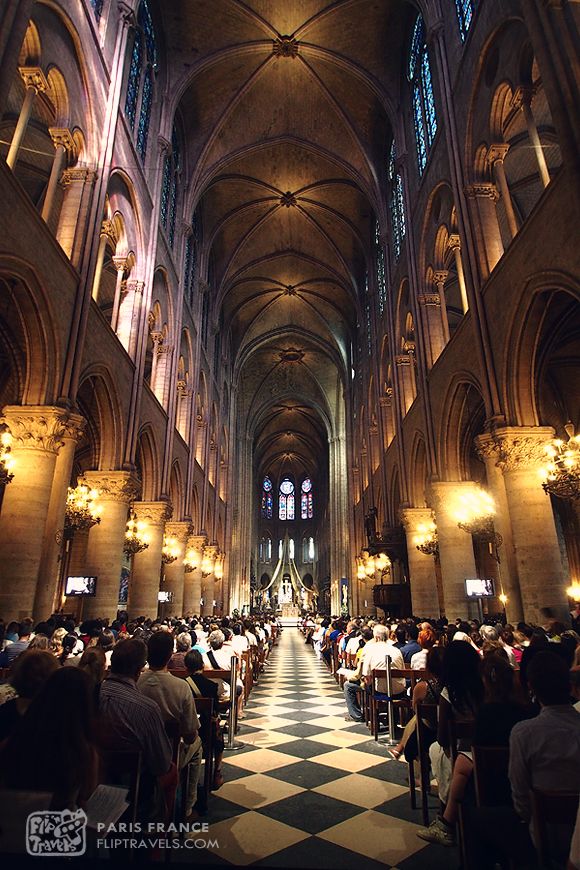 .
From the bright sun of summer, entering the cathedral is like being sucked into a wormhole.
There was a mass going on and so visitors are confined in a cordoned area. The priest was delivering his sermon in French and I swear the language sounds so beautiful he sounded like he's flirting.
It took several seconds for my eyes to adjust and it was the purest form of gothic multi sensory experience: Dimmed unearthly lighting,  etherial acoustics, cold walls touched by Napoleon, Joan of Arc and Saint Thomas Aquinas. There is a lingering scent of burning candle wicks, frankincense and ONION RINGS DIPPED IN CURRY? Oh yeah, the Indian dude behind me was heavily breathing while doing (you guessed it) SELFIES.
.
Notre Dame de Paris is a survivor of 19th Century demolition during the time when Victor Hugo declared Guerre aux Démolisseurs (War to the Demolishers) through a published paper.
Two centuries later, it is sad that Manila and the city planners are still stuck in that same ugly era of modernization. The iconic building of El Hogar is one of Manila's remaining Neoclassical and Renaissance architectural gems, and it is scheduled to be torn down?
It hurts that 800 years to the future, Filipinos may not have any architectural structure the likes of Notre-Dame de Paris, to be proud of.
LEFT: Cafe Panis, a 19 century building in front of  Notre Dame de Paris across the River Seine
RIGHT: El Hogar, at the corner of Juan Luna Street and Muelle de Industria Streets in Binondo, Manila across the Pasig River (Photo by inquirer.net)
..
WHAT IS YOUR FAVORITE ARCHITECTURAL STRUCTURE IN THE PHILIPPINES?
——————————————————————————————————————–
Ron
.
. 
RELATED POSTS: