japan trip budget and quick guide for first time travelers
japan visa requirements for filipinos. japan trip budget and quick guide for first time travelers
OK, before I blabber about my Japan adventure and spontaneously spew sakura petals out of my orifices, let's do this trip planning and budget shiitake once and for all.
Last week I wrote something about my emotional preparation prior to my trip to Japan, but after the Shaider marathon and youtube surfing of random Japanese sick pranks and creepy TV ads, that's when it gets real.
.
AIRFARE
The price war between budget airlines is like a Pokemon match, one will throw flight sale and the other will follow afterwards.
If flying from anywhere in Asia, the cheapest point of entry is usually Kansai Osaka International Airport. I got my return tickets for roughly around P16,500 (USD370) from Singapore to Osaka with connecting through the bus terminal-like airport of KL.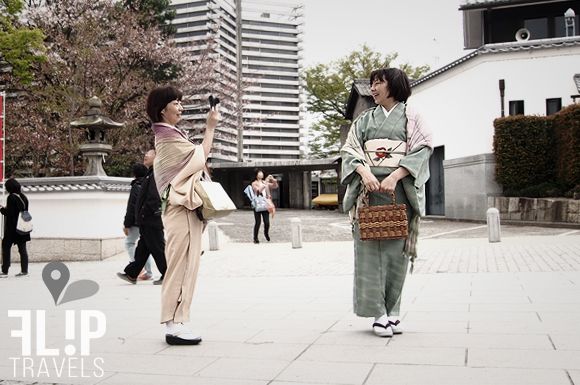 .
ACCOMMODATION
With 127.6 Million headcount (robots not included) densely distributed in the cities, space is expected to be expensive. Most rooms are cramped, like those short-time, per hour spaces where couples couldn't even do spread eagle without bruising a limb. Me being 5 foot 5 inches, it was no big deal, I can even do back flips, somersaults and Michael Martinez' triple axels inside the balikbayan box-like rooms.
I also stayed in a mixed dorm at ¥2,800 (P1,220) in Tokyo and a huge room in a "minshuku" a traditional Japanese style building dating back to late 19th century at ¥8,000 (P3,480 full course dinner and breakfast are included in the price).
Here's the thing, you need to contact the hosts in order to reserve. You will be giving them your credit card details to confirm the reservations.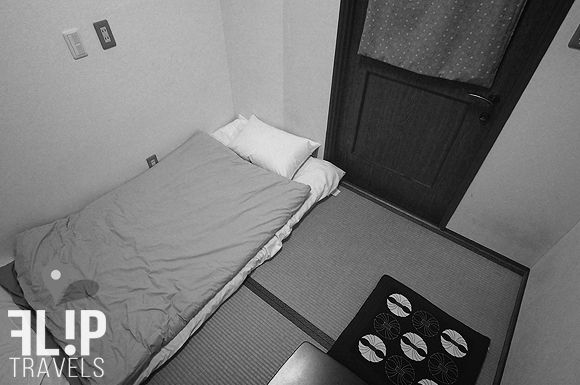 Claustrophobic in Kyoto J-Hoppers at ¥3,000 /night
Accommodation in the provinces are spacious, like this traditional room of Magomechaya at ¥8,000 (Full board with traditional meals and spectacular view of the hillside town)
… and it looks like this from the outside (The Magomechaya Minshuku)
.
JR PASS
It will be disrespectful to go to Japan without taking the Shinkansen or bullet train. And purchasing the JR pass could be the best decision you will be making in your life next to not voting for Binay.
This is the golden ticket to Japan, I bought the 7-day pass at ¥28,300 (P12,330). Expensive, yes! But a one way shinkansen ticket from Osaka to Tokyo is already ¥19,800 so if you will be moving around often then the JR pass is your best travel gear to glide through turnstiles. 
You have to purchase the JR pass exchange order outside of Japan. Check with the travel agency that will be processing your visa.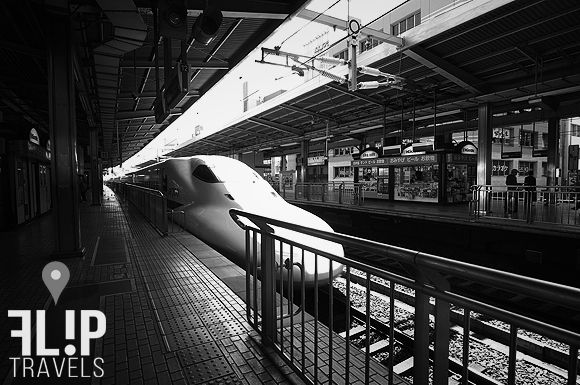 ,
VISA
Filipinos cannot walk-in to the Japanese Embassy in Manila and apply for the tourist visa, you have to course through an accredited agency to process your application. The visa application is FREE per se, but you will have to pay the agency for the handling or processing of the application (P2,500).
Recently, rumors came out that Japan might lift the Visa requirements for Philippine passport holders. Sorry to burst your bubble but that's plain BULLSHIT!
Although they became more lenient and generous in granting tourist visas in an attempt to boost the economy through tourism, it may still take quite a while for a us to follow Thailand's recent status of "no visa entry" to Japan.
But who knows? Until they release an official statement, we can keep calm and stop listening to what news channels are saying. Remember, they are the same website who gave us Kris Aquino's inactive vagina.
VISA APPLICATION GENERAL REQUIREMENTS:

.: If you are based in Manila (Through a Travel Agency)
1. Philippine Passport
2. Visa Application Form
3. Photo
4. Birth Certificate of applicant
5. Marriage Contract(if the applicant is married)
6. Daily Schedule in Japan (TAIZAI NITTEIHYO)
7. Bank Certificate
8. Income Tax Return (Form 2316) original and photocopy

.: If based in Singapore (Walk-in)

1. Philippine Passport
2. Visa Application Form 
3. Photo
4. Employment certificate in THIS format
5. Flight itinerary / Round trip ticket
6. Daily Schedule in Japan
7. Bank statement (1 month bank transactions)
8. E-Pass / S-Pass / Long-term pass (with photocopy)

** I only waited for 10 minutes before I was called to submit my documents, they asked me to come back after two days to pick-up my visa. So efficient.
 .
 FOOD
You can never go wrong with anything that they will be serving on your plate. Japanese cuisine got a unique taste and discipline when it comes to food preparation.
Average meals would cost around ¥1,000 (P430). A really good plater may range between ¥3,000 to ¥4,000. When in doubt (or on a tight budget), convenient stores will be your best friend. It may sound absurd, but I must admit, Lawson and 7-eleven stores serve descent selections that will put Japanese restos back home to shame.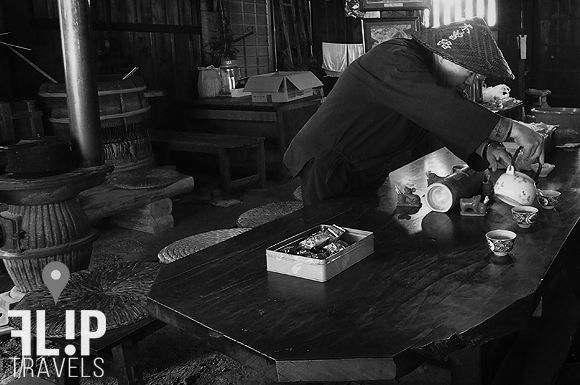 From humble nooks…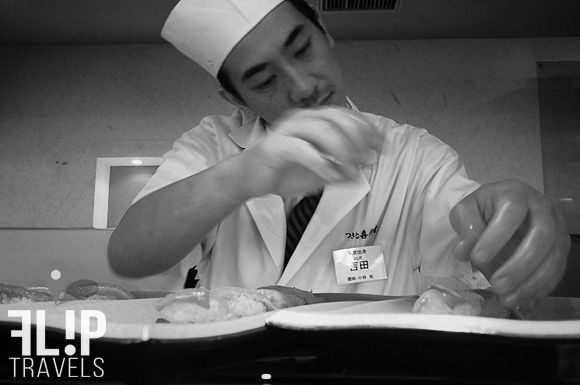 … to first class sushi bars! Japanese food is always served with finesse.
Up for a food adventure? Try these:

1. Green tea, sakura, spaghetti, bird cage and snake flavored ice cream
2. Basashi (Horse sashimi)
3. Wasabi flavored everything
4. Jiro's sushi
5. Tororo (cod sperm)
.
BUDGET
This average projected budget is based on 7-day trip, which I believe is enough to see the highlights of the country.
Return flight from Singapore

¥

38,000
P16,500
My actual flight fare
Food budget (7 days)

¥30,000

P13,000
What I actually spent
JR Pass

¥28,300

P12,330

Price is changing constantly
Accommodations (6 nights)

¥21,300

P9,300
Kyoto-Magome-Matsumoto-Tokyo
Coin lockers

¥1,100

P480
Where I put my bags in Shibuya & Harajuku
Japanese cooking class

¥5,800

P2,500
Don't judge me!
**Minor shopping

¥15,000

P6,510

Chocolates, souvenirs, kimono/yukata
Postcards & Stamps

¥3,000

P1,300
TOTAL

¥142,500

P62,000
.
From Manila, add travel tax/terminal fee and visa processing expenses, budget can be based on an average of P70,000
** For the shopping expenses, I only included the minor damage. When you are in Japan, the hundred yen shops and random unusual trinkets would really suck the blood out of you. So you must allot a budget for it and stay away from Burberry!
.
So where should you go and what to see? I don't know what you want so I will absolutely not answer that.
Japan's culture is unique in a sense that it feels like they are living in a bubble, isolated from the rest of the world. The best way to see Japan is not by geographical convenience but by the theme of your trip and interest.