deepavali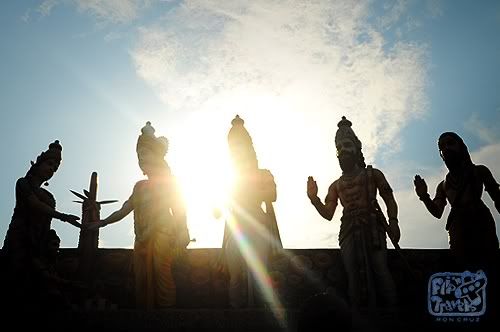 It was a Friday and my first public holiday that I wasn't called to work. Deepavali is the biggest celebration of the Indian Heritage. So where else to go? but to Little India in Serangoon. I tagged along another Pinoy Backpacker, Flip of FLIPNOMAD.COM.
Yes folks, Once and for all—Flipnomad and Fliptravels are two different blogs run by different backpackers. So please, stop asking why I don't have a picture of my fat brown a** in Flipnomad's website. Monette and I are not the guys behind it, Flip Nomad is an anonymous blogger, we are cam whores to start with.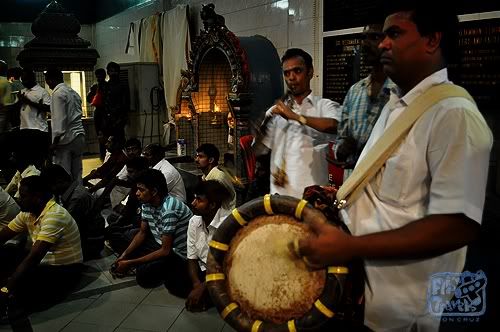 When I stepped out of the train station, I knew right off the bat that it is a huge, rich and colorful celebration. Like Christmas for us Filipinos (without the greasy lechon and stalking inaanaks). Ladies donned with regal sari, men downing bottles of kingfisher, it was a whirlwind of sights, sounds and scents.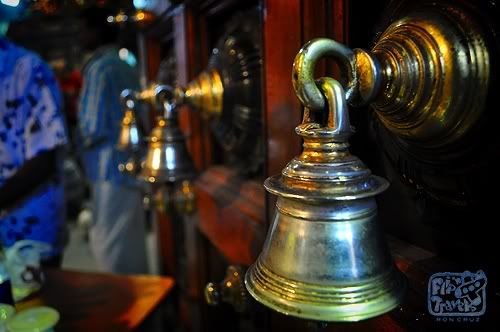 We walked along Serangoon and Buffalo streets passing through the Tekka Market, alleys lined with backpacker hostels and shophouses. And what is a celebration without the food? So we grabbed a table and ordered traditional Indian meal, al fresco style.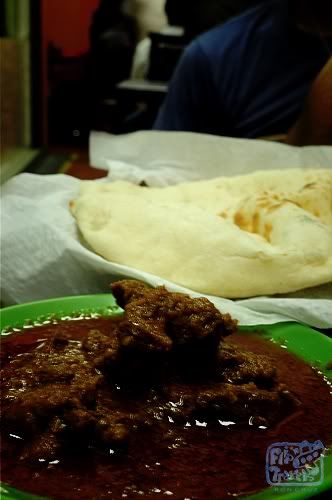 Masala dhosai, cheese naan, mutton curry, egg prata and gaal… I swear it should come with free Orlestat pills.
It was almost dark and after passing through several alleys with wasted people intoxicated by cans of ridiculously overpriced beer, I unconsciously started walking faster. It was along Mustafa Center when someone grabbed my arm. I almost yelped and being a Filipino, instantly clenched my fists as initial reaction to possible threat or danger (aka. the Pacquiao Reflex).
The Indian guy, whom I couldn't remember who, hugged me and greeted me a Happy Deepavali. After several seconds of pretending that I know him. I came in to my senses and remembered who he is… Rani, my patient last week, who was having severe angina and DOB.
FTW?! Am I a celebrity now or somethin'? LOLS
But seriously, it is rewarding to see that he is doing good and feeling better. But it is more rewarding to be remembered by them.
Check-out Monette's first solo trip in Litte India seasons back.
After tiring ourselves and sweating it a bit, we decided to move to a different place to chill. We were both Pagoda Tragedy (READ: Pagod or Tired) so Pagoda Street it is. Three train stations away, enshrined in the middle of China Town, Sri Mariamman is the oldest Hindu temple in Singapore. Why is it in China Town? Don't ask me. Ask Maria Venus Raj she might have some answers.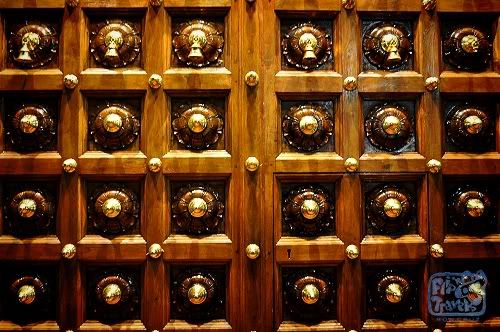 The temple was oddly quiet, and surprisingly closed at 11:oo PM. So we just went on and walked along Ann Siang Hill where some of the most luxurious mid-sized, over priced hotels are. And we know beer bottles will cost us our arms and legs unless we prostitute ourselves along the street corners of Maxwell. So we just enjoyed sitting in a curbside with our bottles of energy drink, cigarettes and quietly started bashing pedestrians.