Three years of blogging in a nutshell
It has been three years since we started writing about our adventures together. We never thought we will be where we are right now in the travel blogging scene coming from our humble jump-off point when we signed up a wordpress account that one rainy night in Quezon City. We are fully aware that we are nowhere near the calibre of Nina Fuentes and Flip Nomad, but throughout the years we garnered trust and supports from sponsors, organization and fellow travel bloggers who helped and still helping us all they way. We haven't taken out the caribbean holidays, European backpacking, traversing Africa and our South American adventure from our overflowing bucket list, but the places we have been to date already made us grow from who we were three years ago.
Thanks to Jamie and Jess of the Adventures of Cloud People for getting us on board the My 7 Links project. The initiative was kicked off by Tripbase with the goal to "unite bloggers (from all sectors) in a joint endeavor to share lessons learned and create a bank of long but not forgotten blog posts that deserve to see the light of day again" and this is the perfect post to start our anniversary series.
So brace yourself for a quick flash back to the past.
Our Most Beautiful Post
La Escala en Singapur (December 2010) The relevance of this post to the Philippines' national hero Jose Rizal's sesquicentennial (150th) birth anniversary, made my Dan Brown-ish mission to trace a century old diary to earn commendations from readers. This post is also nominated in this years Philippine Blog Awards for the Top Blog Post. Our love goes to everyone who took time to read!
FACT: It is also the creepiest. Read the article to know why.
Our Most Popular Post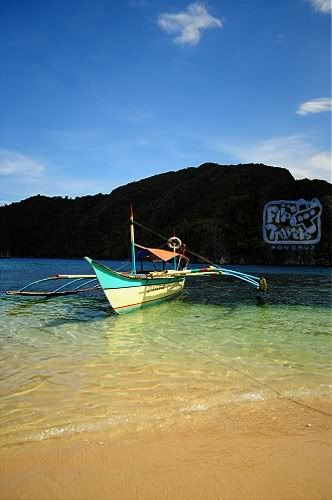 Surviving Caramoan – Part 1 (October 2010) In terms of page hits, this post made it to the top. The trip took place in the summer of 2010 when we flew to the Eastern part of the Philippines together with two of our most fabulous friends, Jeff Rios a Filipino Canadian Artist and Santi Obcena of Project Runway Philippines Season 2. It is also one of our best trips to date where we laughed our guts out from the time we checked in the airport until we arrived back in Manila.
FACT: It was the trip that made Monette perform a song and dance number just to keep the check-in counter open, because Ron was late.
Our Most Controversial Post
The Hello Stranger Series (February 2011) It was our five-part valentine special where we published five stories of love and (ehem) sex while on the road.  It was a countdown to Valentine's day where we bore naked in front of the readers, YES we are exhibitionists if that's how you want to see it, exhibitionists and doesn't give a shit. Perhaps the only entry in the travel blogging world that is bordering to porn, and the same posts that made our parents call from overseas and uttered a perpetual WTF.
FACT: Parts 6 to 8 is on its way. hehehe
Our Most Helpful Post
Posts on Climbing Mount Kinabalu (May 2010) It is a given fact that Mount Kinabalu is not an easy trip in terms of booking an accommodation and the actual course itself. That is why a lot of prospective climbers go on a cyber witch hunt to gather information on the the how, where and when to's prior to climbing the highest peak in South East Asia.
FACT: It was our first attempt to climb a mountain. And perhaps the ONLY one until Machu Picchu.
A Post Whose Success Surprised Us
Close Encounter with the Happy Horse (March 2010). It was not really a travel post per se. I originally intended to post it in my personal blog but since beer drinking is synonymous to travel, we published it anyway. It was just one of those "I'm drunk and I'm in front of the computer" articles but it seems like intoxication is the new black, and this post is consistently one of the most viewed even after a year since it went live.
FACT: You can order happy horses at NOMNOMNOM in Quezon City.
A Post we Feel Didn't Get the Attention it Deserved
The Nameless Three on a Slow Train to Beijing (March 2010). It was my first solo trip and the most adventurous/mis-adventurous to date. It is one of those trips I always brag about whenever a topic on solo travels comes up, I will never get tired of telling the stories of those days in China.
FACT: I almost did a last minute cancellation of this trip, I'm glad I didn't.
The Post we are Most Proud of
Published (May 2011). Of course, the one that we can be very proud of 'til kingdom come would be this post where we announced our first international magazine debut. It is also one of the most viewed and most commented in the site. Up to this moment we can still feel that adrenalin rush when we found that brown envelope on our doorsteps. It was the crowning moment of the first three years of Flip'n Travels.
FACT: It was also the first time Philippines was featured in the magazine.
It has been three years from that day I texted Rick Manzano and asking him tips on blogging. And he gave us an advise that we are still holding on to up to this moment "… one word, Passion. Put love on your posts and eventually readers will feel it and they will follow you unconditionally!"
Now to keep this project rolling, we will nominate three of our favorite blogs to do the same thing Lucie, Lachlan and Bow Wow of thevagabondadventures.com, Graciel of pinayonthemove.com and Flip of flipnomad.com.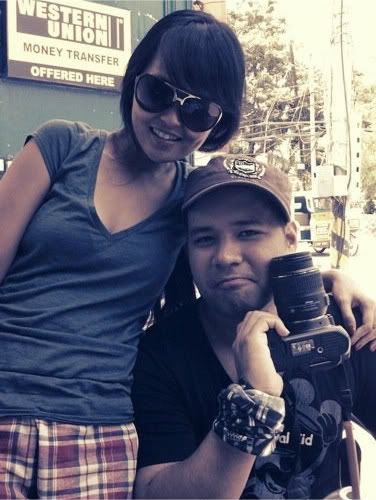 Thanks for tuning in. Love Love Love goes to y'all