prost to oktoberfest
From my breakfast table, I watched the kitchen staff argue until one sprung out of the conundrum. Approaching with a tall glass of frothing cold beer, the waiter gave me a confused smile.
"Sir, I don't advise you to drink  white wine this early in the morning, so here's a perfect beer for your breakfast."
"I wasn't asking for white wine, I said WIFI"
That's how I was introduced to Radler, a type of beer that change my drinking life forever.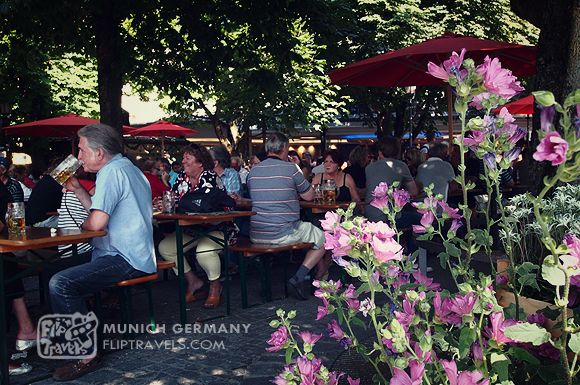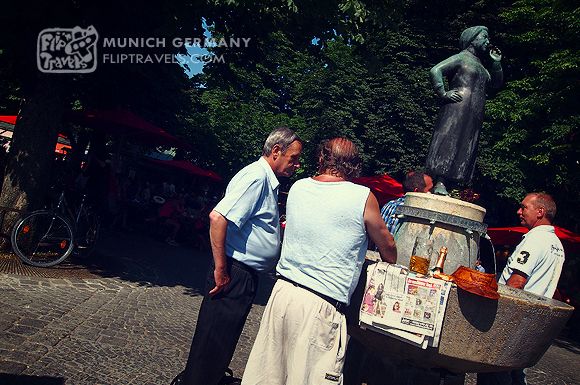 Munich is the city right in the middle the region of archetypal Germany as we all know it. The Bavarian region as the world sees it is overflowing with images of women in drindl, men in laderhosen, sausages and the thriving beer culture that inspired the world to escape sobriety during paydays and weekends.
The last few weeks September to October is the world's celebration of Oktoberfest, and it started right here in the beer-loving and tipsy-tolerating city of Munich. Perhaps the most iconic beer hall is the historic 400 year old Hofbrauhaus. The place where Mozart wrote the libretto Idomeneo, where Hitler declared the national socialist program and where Lenin set up the communist government… And where I got wasted and ate crispy pata for pulutan (Schweinehaxe)
We entered the the church-like hall with sticky beer-spilled floor and the undeniable scent of evaporating sweat. That same scent when you make-out with someone drunk with musty breath tinged with the essence of whatever the pulutan was.
It smells so sickening it kinda turned me on a bit.
And who doesn't love the vibe of people cheering glee in celebration of who knows what, who cares why and the collective joy of letting it loose for the spirit of getting a little crazy with valid excuse of wastedness? For all we care, we just go out and drink just for the sake of getting that numbing feel of noise and chaos to get that much needed reboot.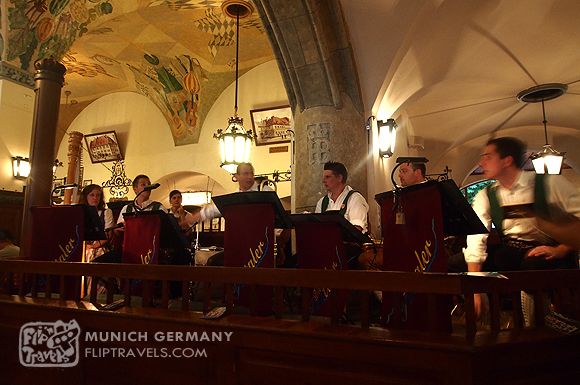 We were lucky to spot a table but unlucky to be attended by a grumpy waitress who lacks femininity and amour despite the hot traditional drindl uniform. Like those movie stereotypical German teacher who terrorizes with her exposed cleavage that can smash the head of the child protagonist.
I asked for a traditional Bavarian dish and ordered anything that goes well with our masskrug (1L mug) of beer.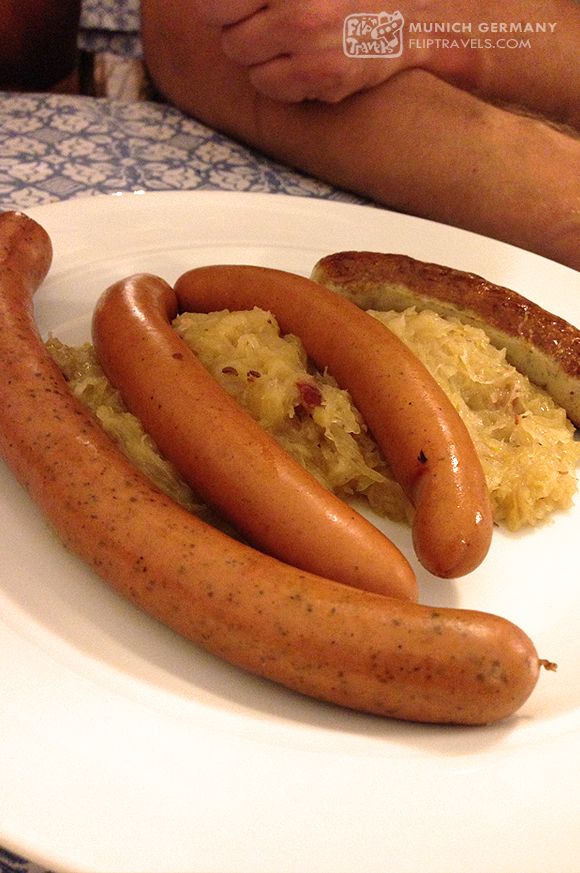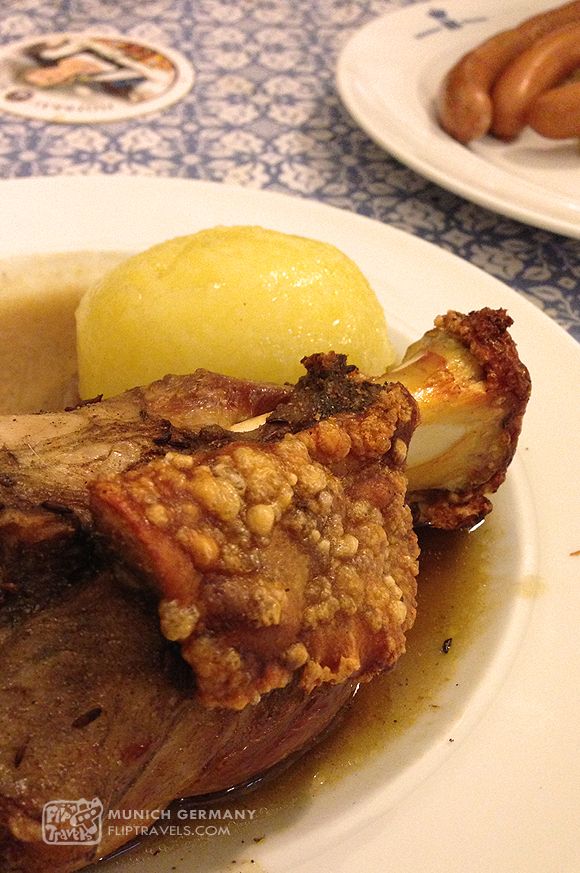 All sorts of wursts or sausages came in served on a bed of sauerkraut (a fermented cabbage). At first, the sour shreds tasted like a pre-digested coleslaw. An acquired taste that I learned to love later on that trip.
Schweinehaxe with Kartoffelkloesse is technically just the Filipino crispy pata with potato dumplings. Kartoffelkloesse is a chewy, gummy carbo side dish that is remotely near to mashed potatoes. It is more like a product when you accidentally put cornstarch in your meatballs instead of flour. Schweinehaxe was my easy favorite in Munich and you can't blame me for that.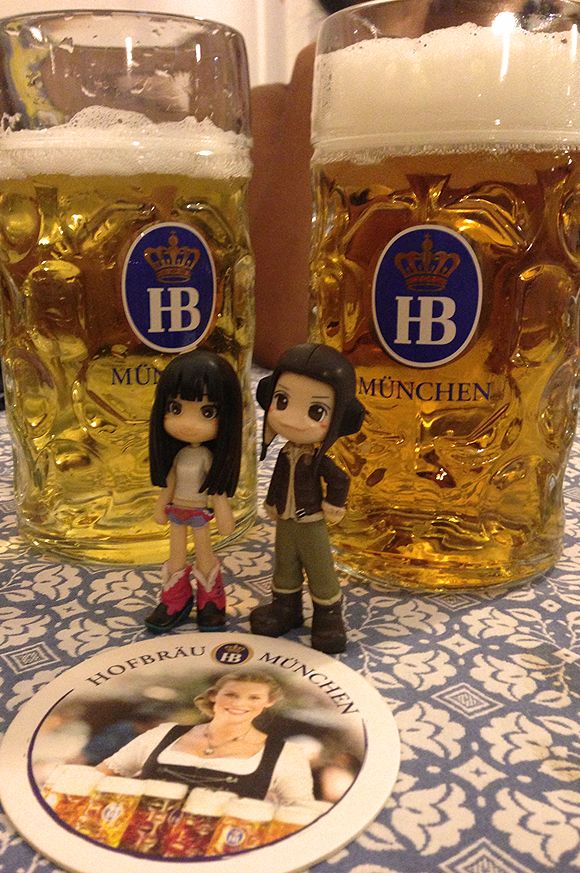 My top 5 beer

1. Stiegl (Austria). Slogan:  "Es muss ein Stiegl sein (It's gotta be a Stiegl)."

2. Blanc by Kronenbourg 1664 (France). Slogan: "1664. A Good Year for Beer."

3. Hoegaarden (Belgium). Slogan: "Hoegaards Bier is Onsterfelijk (Beer from Hoegaarden [village] is Immortal)."

4. Beerlao (Laos). Slogan: "The full taste of happiness."

5. Red Horse (Philippines) Slogan: "Ito ang tama (This is the right hit)."
I ordered radler every single meal while I was in Germany. Making it my standard call since then!
In a city where beer is cheaper than water and where locals give the WTF look if you order soda, it is easy to break loose from the recesses of your sobriety. In my case, I surely let it loose.
Because sometimes we don't need to rationalize, we just have to stop thinking and asking why. Like what's happening everyday in Hofbrauhaus when the hall is filled with drum sound of everyone banging the centuries-old wooden tables, no one knows what's going on, but you couldn't help but join the crowd cheer, raise your masskrug and utter…
PROST!
WHAT'S YOUR FAVORITE BEER?
——————————————————————–
Ron