a day in mount pilatus switzerland ++
.
Switzerland welcomed me with a bang—Yes, the land of chocolate, watches and bank geeks banged my pocket big time with €20 (P1,200) for a plate of bratwurst after our 13 hour drive from Paris.
The square cropped Swiss flag is instagram friendly but its huge plus symbol should be taken as a warning. A bottle of water at €5++, a piece of brezel €10++, a cup of coffee €5++. It is damn expensive++ and the only possible minuses tourists can incur is the body mass index due to starvation diet.
No wonder little Heidi fled to the mountains to prevent herself from resorting to prostitution for survival.
The image of Switzerland is always associated with fresh mountain breeze, chirping birds and snow capped mountain looming in the horizon. And it actually didn't disappoint.
——————————————————————————————————————–
On a typical summer afternoon, people jump into the crystal clear lakes and rivers. So clean it is potable and we opted out on taking a dip for our morals may contaminate it. 
——————————————————————————————————————–
.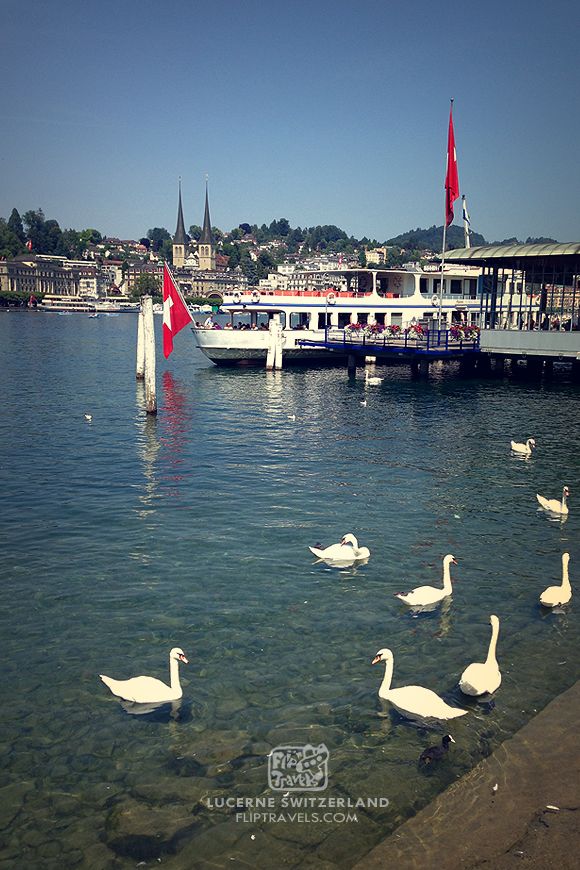 .
I decided not buy the Eurail Pass that time as I knew I will be visiting selected cities and my computation proved that it will be cheaper to buy it over the counter. Until a spontaneous trip to Lucerne happened…
The distance form Winterthur (where we stayed) to the city of Lucerne is around 30km. That is like traveling from Manila to Cavite on a straight railway but the ticket price damage is like I booked a flight from Manila to Cebu. That was CHF 31  or P1,500++ one way.
Let's stop talking about the expenses and focus of the experience before I start sitting in a corner and rocking back and forth in fetal position.
.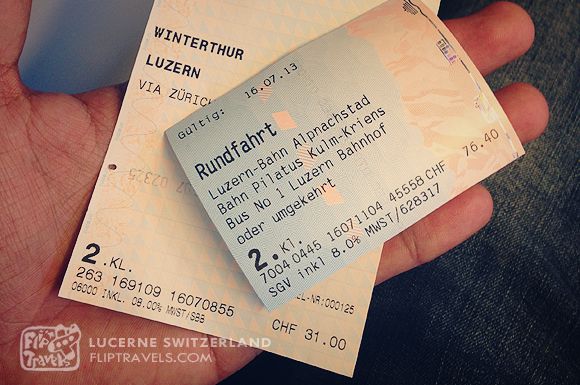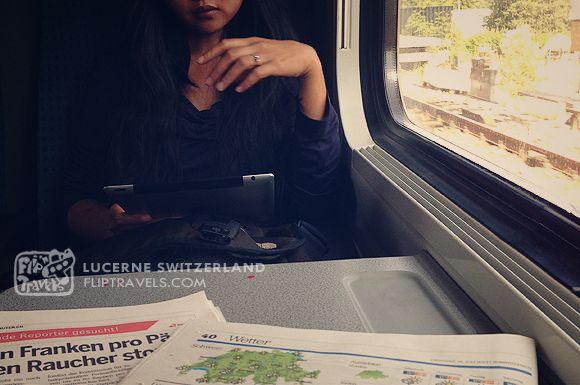 .
THE SNOW CAPPED MOUNTAIN VIEW
A trip to Switzerland would not be complete without trekking the hills and climbing up the mountain to see the spectacular view of the real life logo of Toblerone. Did I hear climbing?
Mount Pilatus is like the villain mountain. It was believed that Pontius Pilate was buried here and accounts were found dating back to the medieval era, that there were sightings of dragons flying around the summit, hence the dragon symbol… Sounds like a Robert Langdon and ancient alien shit, ya?
We took the popular tourist's route from Lucerne city center by train (or boat across Lake Lucerne) to Alpnachstad, went up on the world's steepest cogwheel railway, came down on the aerial cableways and panorama gondolas, and took a bus back to Lucerne. This is known as the "Golden Round Trip" and you bet, it wasn't named golden for no reason.
#UbusanYaman
 .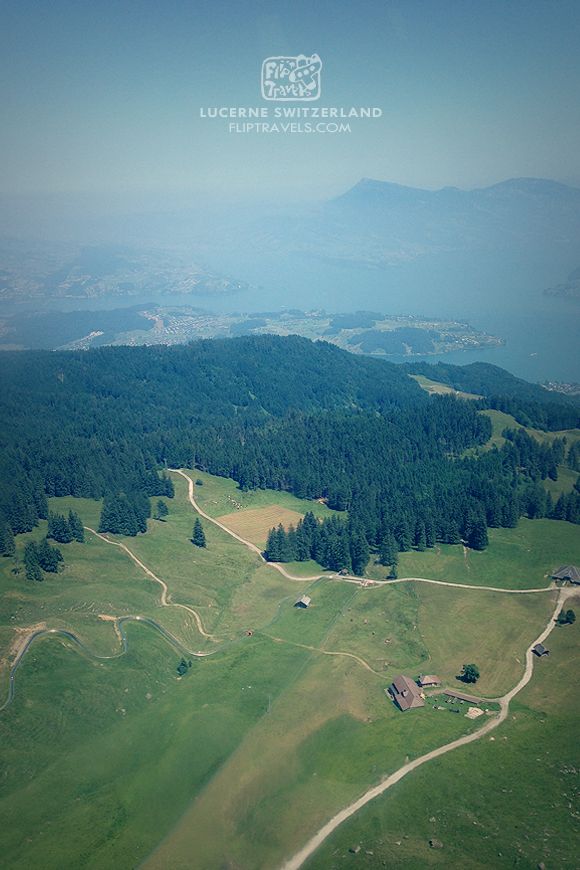 .
PINOY VISIBILITY
Right on top of the mountain there is a cafe, where we ordered our ++ cups of coffee and who would have thought? The cashier at 6,982 ft above sea level, in the middle of the Swiss Alps, happens to be a Filipina.
This proves the expanse theory of the Filipino Diaspora: That we (Pinoys) are everywhere.
If there is a Filipina Lounge singer in Gambia, a country where 70% of the workforce earn a living by planting peanuts, and a Filipina is belting a Whitney Houston classic , I would not be surprised that at least one Filipina is manning the cash register and talking in fluent German on top of that Pontio Pilato mountain.
The girl even got a Heidi Klum accent when she spoke English to other tourists. Am I sure she is a Kababayan? Hell, yeah!
Her name tag bears the most common Pinoy name in the early 80's, Maricel. When I said "Salamat Ate" she smiled and when she uttered "Danke Schoen," despite the impeccable German twang, I smelt a hint of Binagoongan Pork Belly. #PAK
 .
Have you seen a Pinoy abroad in an unlikely place?
 ———————————————————————————————-
Written by Ron