blue christmas in shanghai
By: Ron Cruz
getting out of pudong airport
Christmas day. Cruising at 490 kn and 10,000 miles above sea level, in what appears like an aircraft filled with Chinese passengers with huge possibility that I am the only one celebrating this holiday.
While trying to make sense out of the bad Christmas dinner (airline food) on my tray table, a strong fume of a newly opened vial of white flower ointment emanates in the cabin. Maybe the packed food was flat tasteless or the white flower fume paralysed my tastebuds, either way it ruined my already sad dinner.
I wanted to use the foam ear plugs to stick up my nostrils but then, the lady sitting next to me pumped up her earphones' volume to full blast, now I can hear Eiffel 65's song Blue (Da Ba Dee), which by the way, is–and this has been scientifically proven–the most annoying song in known history.
With the full sensory assault, it was my longest flight to date. And the looping lines "I'm blue da ba dee da ba dai…" are now clinging in my head like a malignant disease that only psychotherapy can erase.
.
It was past midnight when I arrived in Pudong Airport where I rendezvoused with Dong, Magnet, Chyng and Paul. We spent the night camping-in with almost zero sleep, so we can leave early to meet Lauren and catch the first bus to Tunxi, our jump-off point to Huangshan.
The train and shuttle buses to the city start operation at 7AM, that's too late. So, we decided to brave the winter and abandon the warm comforts of the terminal at 4:30AM.
.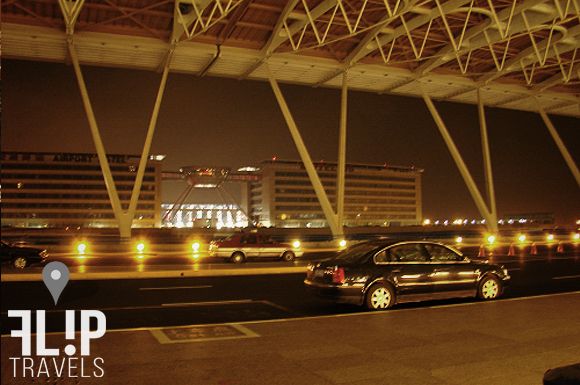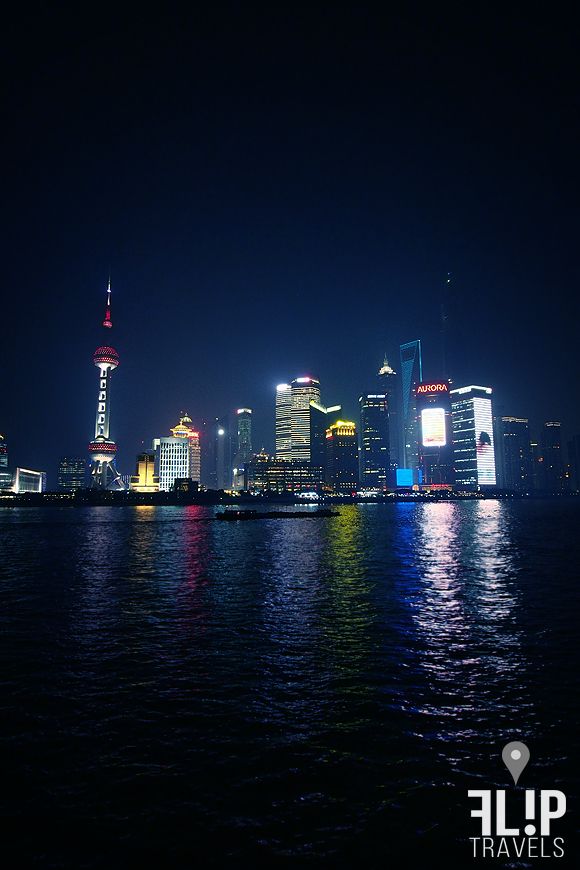 .
A driver immediately spotted us and offered a ride to the south bus terminal at RMB200, we clarified if that amount is the price we need to pay for the car rental, meaning inclusive of ALL five of us. He said "YES!" in a very hyperactive and almost condescending manner. So we trusted that he understood our confirmatory question. WRONG!
Taxis would not take more than 4 passengers, each car will charge a minimum amount of at least RMB300, so at RMB200, we were up for a good deal. Or so we thought.
Everything became shady when he lead us to the far corner of the terminal, where his private car was parked. Gut says "This is not looking right!" My heart was banging my chest wall, while all five of us fell in an uneasy silence. In a matter of jiffies we were already crossing the almost mobius road out of the airport, with flyovers and concrete pillars hovering over the water, our peripheral visions were filled with blurred graphic vectors in two-colour tones.
No pedestrian lanes, no parking bays, no living beings, no stopping.
.  
Paul: So we pay 200 for five? 40-40-40-40-40, right?
Driver: NO NO NO! 200-200-200-200-200!
.  
I felt a hot flash of adrenalin shooting up from my spine to my earlobes and with my almost instant reflex, I raised my voice "NO! We go back to the airport or STOP THE CAR, NOW!
——————————————————————————————————————–
Immediately, a picture of 5 salvaged travelers flashed in my head, this driver could be one of those syndicates who will take our valuables at gunpoint. Worse, a kidnapper in operation for ransom. Worst, a butcher and we will end up as siopao fillings.
——————————————————————————————————————–
My thumb was ready to speed dial a personal contact in Shanghai police, when he proposed to charge us RMB500 instead. Still cheaper than RMB600 on regular taxi, so we closed the deal.
Longest 30-minute taxi ride ever!
.
That was Shanghai's cold welcome, and he left us standing in front of the closed bus terminal building with no warm refuge other than a small corner behind a wall. The adrenalin started wearing-off and the frigid air permeates to our bones as the five of us desperately huddled together while waiting for an absolution… Slowly, we felt our heart skipped beats as we trembled uncontrollably producing vocal sounds like an audible cacophony of shivers, seizures and premature rigor mortis.
Like a mindless zombie with numb digits, dry lips and stiff ears, I realised I was softly humming a rhythm  "I'm blue da ba dee da ba dai…" 
FUCK!
 .  
.
Getting out of Pudong Airport 

Shuttle bus – 06:30 to 23:00 (RMB22 to Shanghai Railway Station)

Maglev – 06:45 to 21:40 (RMB80 to Longyang Station)

Taxi – 24H (Starts at RMB200 to People's Square)

Subway Line 2 – 06:00 to 22:30 (Starts at RMB10… go figure!)