a grand castle, a suicide and lousy cover-ups
getting to neuschwanstein castle
.
The Neuschwanstein Castle screams fairy tale from every angle. Churned out of pure fantasy and child-like imagination, this structure inspired countless stories and played an important part in the last century's pop culture.
To be honest, I already envisioned myself trailing towards this castle in a Hans Zimmer moment, with an epic swag and a lion-hearted gallantry to rival the most valiant of mythic dragon slayers. But when I read further on the real tales of this theatrical stronghold, I dropped the shield.
Behind the beautiful and romantic composition of towers, cornices and walls lies a less glittery story of its throned/dethroned owner, King Ludwig II—Not of fairy dusts and glass slippers, but of blood, failed cover up and orchestrated coup.
.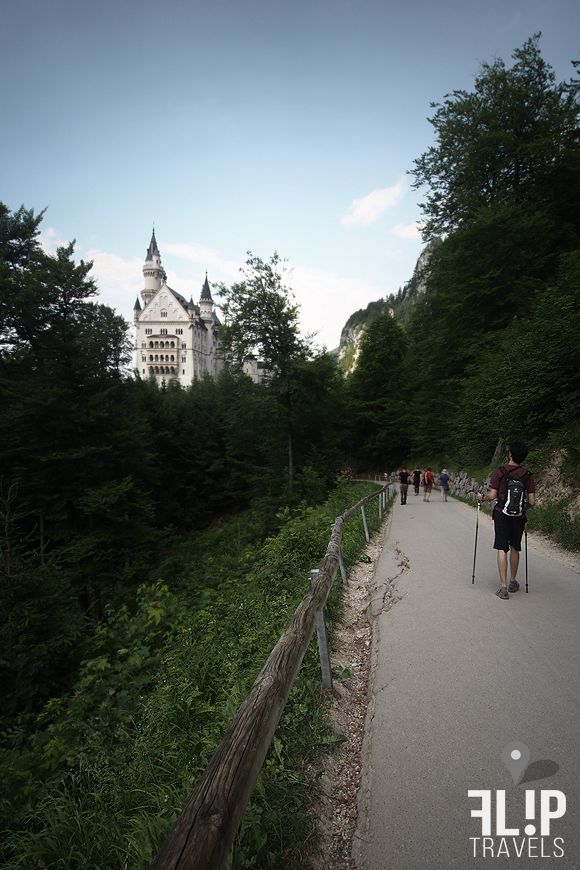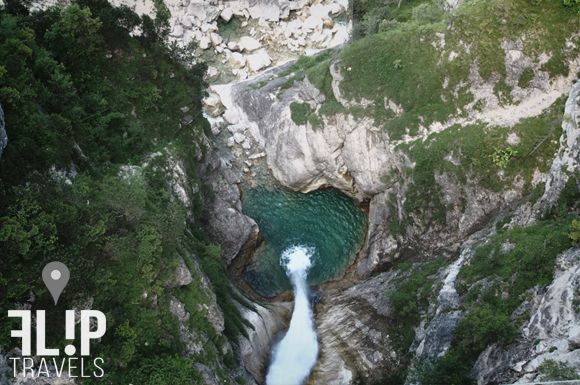 Top view from the Marien Brücke. Pretty high, ya?
.
The historical plot behind the controversial ending of his reign is plain and simple, here's a high level pointers:
– The flamboyance and eccentricity of King Ludwig II triggered a split opinions toward him: The government despised him and the general populace adored him.
– The struggle of power lead to some dirty politics drizzled with ugly motives and an intricate webwork of conspirators and connivance.
– June 1886, a government commission sent a warrant to hold him in custody. Because, well, they said he's not mentally fit to rule Bavaria.
– The government publicly proclaimed Luitpold as Prince Regent on the same day.
– Ludwig hesitated, he came up with a statement but the government succeeded in suppressing the "press release" by seizing most copies of the newspaper and handbills.
– Two days later, the government announced (with an inorganic grief), that Ludwig II committed suicide by drowning himself.
.
Suspicions toward the government came about because of their lack of thoughtful planning. Here's why:
– Ludwig's antagonists were stupid enough to "show-off" too early since his death. And it appeared that their bereavement was just an act of undoing–An obvious evidence of guilt.
– The active effort to cover-up the stink hole was lousy, patching up his words and quotations like "I wish to remain an eternal enigma to myself and to others" to point blood stains somewhere else, is just ludicrous.
– The people's level intelligence was underestimated. Logical analysis surfaced like how Ludwig was a strong swimmer and choosing to kill himself on a waist-deep lake did not make any sense. Also, it was pointed out that the autopsy revealed that no water was found in his lungs.
– And when people started questioning the real cause of his death OR what urged him to commit suicide, total news black-out followed and more evidences were ignored. <SLOW CLAP>
.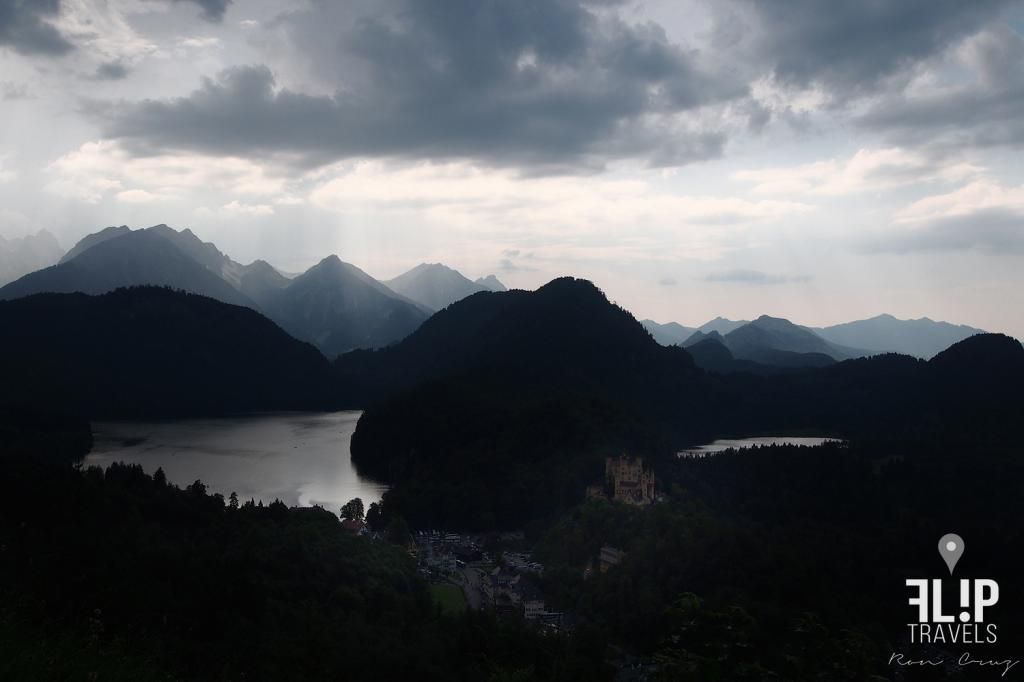 .
Not a big fan of Disney theme parks, no plans of visiting one too. But when I found out that the palace that inspired the Sleeping Beauty's castle is just a train ride away from Munich, I headed-off just because of its history tinged with controversial theatrics, homoerotic relationships, mysterious suicide and in retrospect, a delicious story worthy of a primetime TV spot.
I know what's running in to your head right now… Nope, this article is purely referring to the story of Neuschwanstein, any resemblance to other cases or persons, living or dead, is purely coincidental.
 .
Getting to Neuschwanstein from Munich

>> Go to Munich central train station
>> Buy a train ticket going to Füssen (Travel time is 90 minutes)
>> Once in Füssen station, go to the parking lot where the shuttle buses for Hohenschwangau pick up passengers (Travel time is 10 minutes)
>> You'll see tourists everywhere in Hohenschwangau. Just follow where they are heading.