bonjour, dame eiffel
It was mid-summer noon, I walked from the hind side of the Trocadero hyperextending my neck looking for her. Heart pumping, palms sweating and restraining the excitement of reaching the glorious realization of a life-long dream. And there she is–Standing, moored regally and everything around her disappeared into oblivion.
24 hours ago
On board a Boeing 777, like a cramming student a night before the exam day, I was devouring as much French vocabulary and churning all the words in my dorsolateral prefrontal cortex. The Merci beaucoup, a la mode, the respondez s'il vous plait, foie gras, hors d'oeuvre and  the voulez vous coucher avec moi ce soir.
When in France, saying "Hello!" to start a conversation is not a good idea. You will be brushed rudely with snarks, rolling eyes and exasperated sighs. Not just because they are bunch of snobs, but because they take pride on their language and they will be delighted to see foreigners attempting to speak their tongue even if we can't even pronounce Bonjour properly.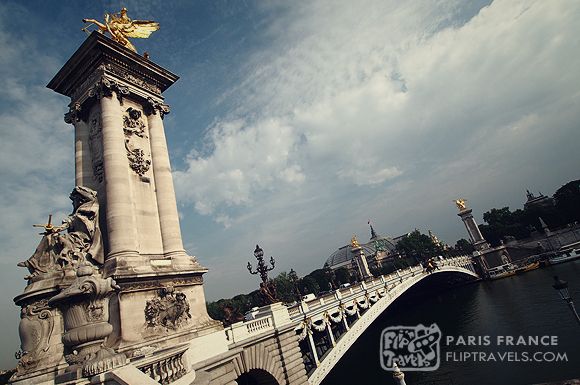 Upon touching down, the first in my line of businesses is to see the most photographed man-made structure on earth–to get it done and over with.
I had this image in my head that when the time comes for me to stand in front of the Eiffel tower, her presence will make my tongue magically roll and spit fluent french phrases with a sweet accent like a humming low-wattage vacuum cleaner running on a faux fur carpet. You see, they say French is considered the most beautiful language and even the casual conversations feel like as if they are throwing sonnets.
Now read this aloud: "Mademoiselle, coude a sec et sale aisselle… est dégueulasse!"
See? It sounded like a mellifluous flirtation when spoken by a true blue native speaker. Even if he was just saying he finds your dry elbows and dirty armpits repulsive.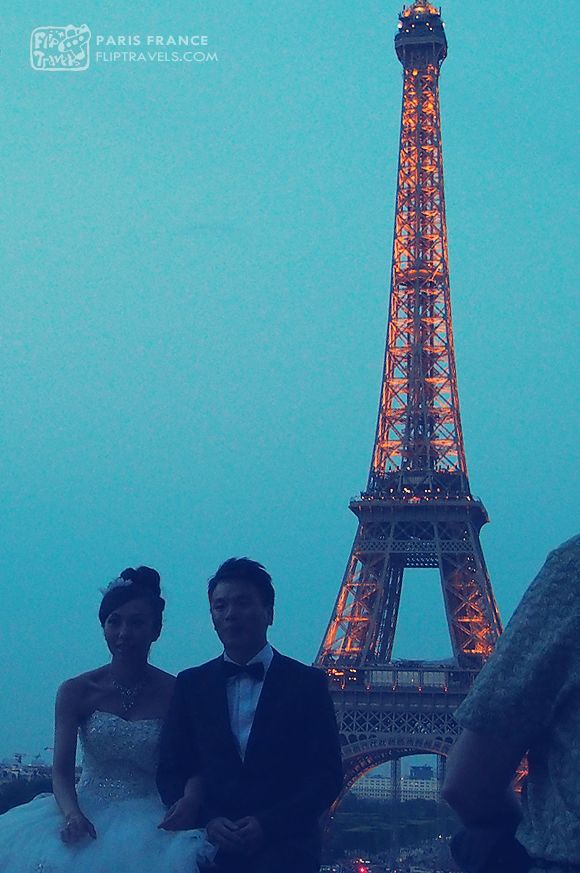 The 130-year old iron lattice masterpiece stunned me with amazement and awe, like seeing pornography again for the first time. But I did not feel the magic and urge to burst into a soliloquy in langue française, not at all. Possibly because I was bombarded with Asian tourists, African souvenir vendors, native American street performers weaving dreamcatchers while dancing with pan flute accompaniment and the only remotely French in the area is the bunch of students from India who were attempting to speak French with an accent sounding like drunk karaoke singers.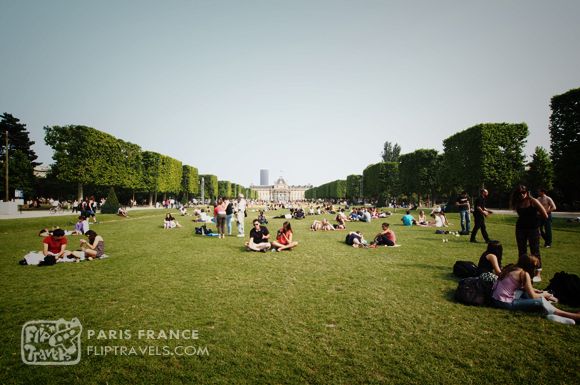 We walked across Jardin du Champs de Mars veering away from the tour groups, we took a spot and sat down the lawn with the unobstructed view of the Eiffel tower.
We enjoyed the crisp summer sun as it permeates through our pores while we listen to French words flying from all directions like hymns of love. Again, Paris got their fair share of atrocities but I swear, French people speak their language beautifully that even when they pout, it sounds so sexy.
The Eiffel is a representation of my personal dreams and aspirations–once mocked and deemed ambitious, but the sturdy and imposing statement made it stand the test of time…  So every time darkness looms, one just have to be patient and it will eventually erupt with spectacular orgasm of brilliance.
Eiffel tower and the Philippines

It was made for the Exposition Universelle of 1889 and the tallest structure in the world at that time. But the Parisians back then, hated it and wanted it torn down to the ground. Jose Rizal was there during the World Exposition and compared the tower's light to that of the lighthouse at the entrance of Pasig River (Possibly the Faro de Rio).

Gustave Eiffel is the man behind the construction of the tower. The same engineer who reputedly built the metal structure of San Sebastian Church in C.M. Recto Manila as confirmed by I. M. Pei according to Prof. Ambeth Ocampo. Also, it was asserted that Eiffel designed the old roof of San Miguel Church and Puente de Ayala (now Ayala bridge) in Quiapo Manila. 
PARIS from Flip'n Travels on Vimeo.
Tell us some quirky facts about Eiffel tower that we might not know!
—————————————————————————————
Written by Ron