first slice of pai
The past couple of days in Singapore, Manila and Bangkok took a toll on us, the metro-urban visuals of Chiang Mai pretty much saturated our wanderlusts that we wanted to spontaneously puke asphalt and concrete at any given time. We decided to go somewhere rustic and laid back, somewhere outside of the Thai city.
Monette: So, we are doing Wat Chedi Luang?

Ron: NO, I am still templed-out, I feel like I am starting to grow stupas.

Ron:  How about the Elephant Nature Park?

Monette: NO, though they're adorable, still not a fan of going on top of some oversized, hairy, wrinkly…

Ron: … elephant?

Monette: yes, elephant. Thank you!

Ron: Oh! PAI! But we must brave the long zigzaggy road for 3 hours.

Monette: Hell NO. I feel ugly when I throw-up.

Ron: Then elephant it is!

<silence>

Monette: How much is the bus ticket to Pai?!
Public buses around Chiang mai are rare sightings, so the only option other than the taxis are those public jeepney-looking al fresco transport vehicles, so we took those red songthaews from our hostel to the Arcade Bus Station. There are several bus terminals in the station, but we sincerely apologize for switching our memory to goldfish mode whenever we are on the road. However, you can ask around for the minivans going to Mae Hong Son which costs around ThB 150 -ish.
After psyching ourselves up and eating as little as we can, we hopped-on the 12 seater van and off we rolled for our three hour   journey  roller coaster ride.
It started stable and EBB (Easy Breezy Beautiful) until one passenger decided to open a bottle of liniment and that was it, happy days were over. I swear, it seemed like he was generously dabbing it to his body or possibly using it as underarm deodorant. The white flower, tiger balm or whatever essence of duck brand, is an acquired scent, not all people fancy the strong fumes of it. I am one of them.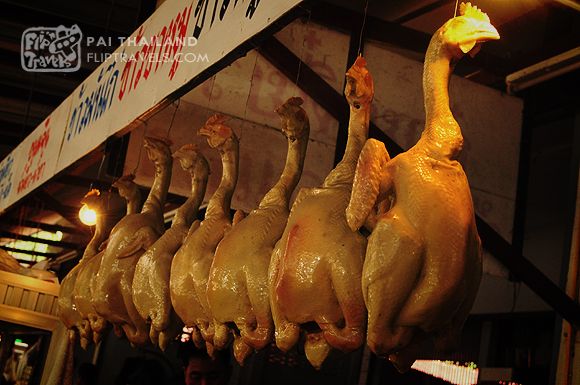 On the foothills of the Thai Highlands, we made a quick stop for replenishment and toilet break. The stopover looked like some traditional market food stalls bordering to Saw III, angry birds edition. Appetite: down the drain, which is OK since we were trying to avoid eating to prevent firework display of vomitus.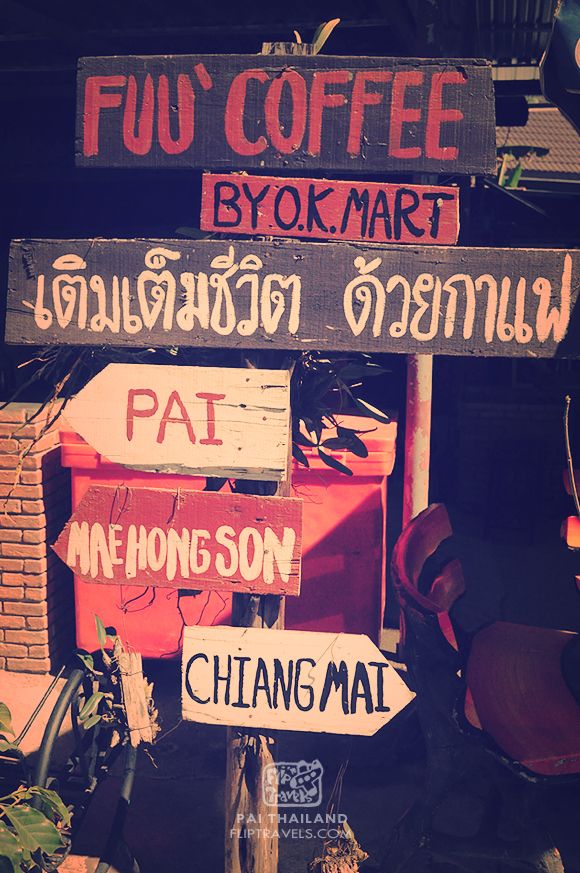 On the second hour, the road started to wind and turn more often than ever. The laws of motion and gravitational pull started doing a Leopold's maneuver on our tummies every time we pass a sharp curve. The drivers clearly have those prayer cloths on their dashboards for a reason, as those roads will spare no one under a driver with substandard ninja skills.
But the fact that our driver can still hum with the Thai pop song playing in his car stereo, is proof enough that he is one of those drivers with Jedi training on the zig zag road. So, not afraid at all, we are.
Two more hours and 762 fallopian-tube-twisting-scrotum-pulling curves later, the mood inside the minivan shifted into gloom. The passengers were suddenly in non-speaking terms, this is to avoid accidentally trowing up all over our seat mate's lap.
We have finally arrived in Mae Hong Son, more popular by the name of Pai.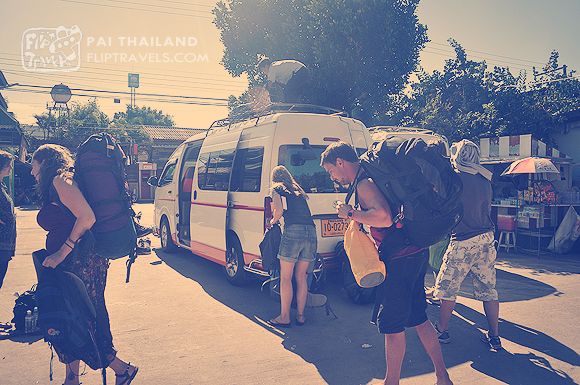 The town is near the border of Thailand and Myanmar, set in the picturesque valley near Daen Lao Range our first impression was the same as what we have heard from friends who have been there before. There is a hippie vibe hanging in the air all day long, the artsy backpacking culture is very apparent that one will not hesitate to loosen-up and go cray cray.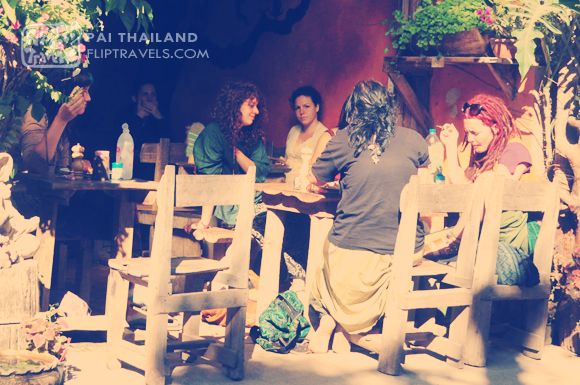 First thing we did was to stop by a cafe to google for accommodation and put something on our stomach that was on washing machine turbo setting during the precedent 3 hour van ride. Browsed the menu and EUREKA! I want the Chever (Goat chever), it sounds so happy so I ordered without asking what really a chever means. I was praying and trusting humanity that it is not a cheese made out of breast milk or something on that alley.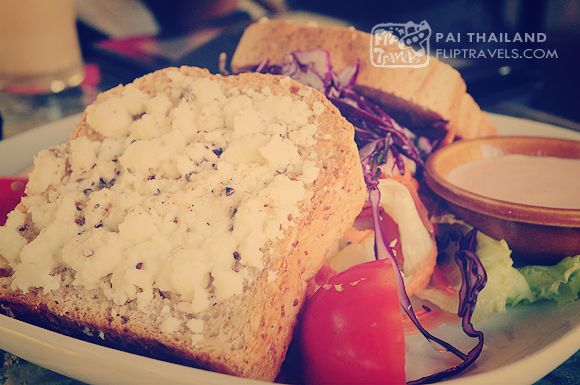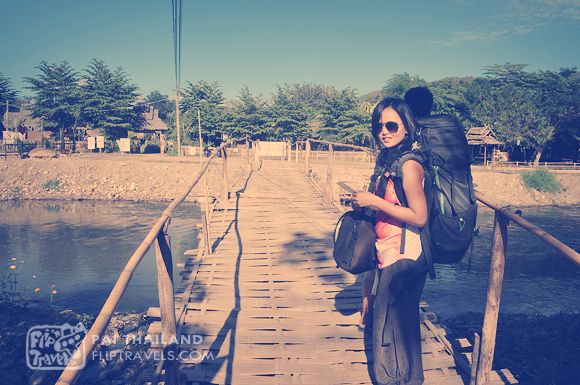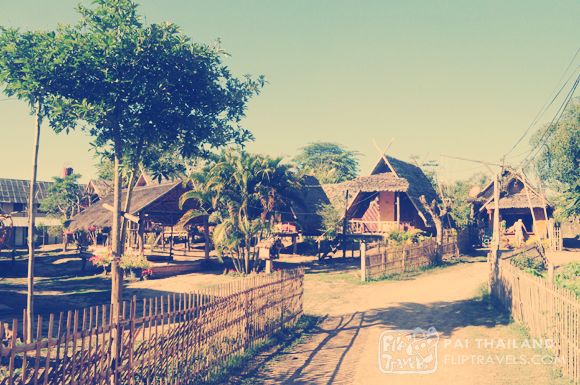 We started walking around looking for a place to stay, just right when we crossed the bridge we stumbled-upon a cluster of huts near the river, we immediately took one key to proceed to our first line of activities…
Do nothing!