first three hours: india's visa on arrival for philippine passport holders.
THIS INFORMATION IS OBSOLETE, CLICK HERE FOR THE LATEST INDIAN VISA INFORMATION FOR FILIPINOS.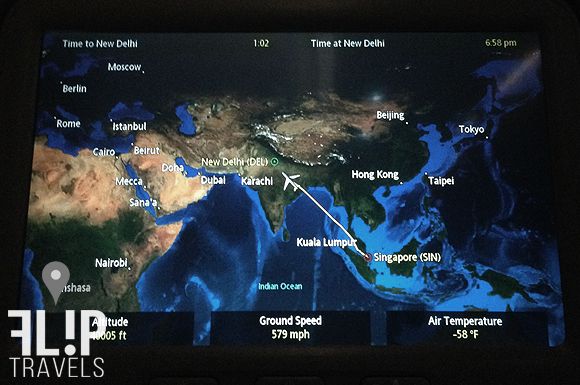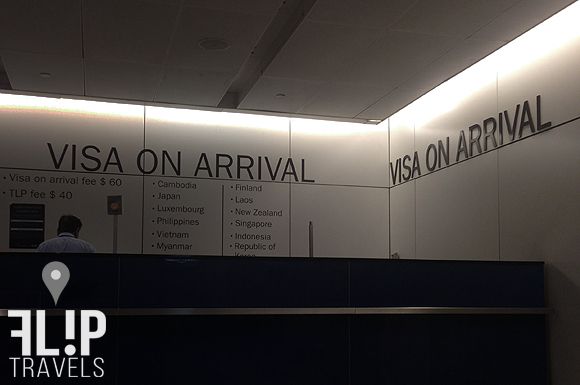 .
Five hours of on board series marathon, substandard meals, occasional turbulence and bottomless beer, I finally arrived at Delhi Airport. Perhaps a little tipsy than I should be.
My first line of business—apply for a Tourist Visa On Arrival (TVOA).
The counter is at the far end of the immigration lines, so to make things fast and swift, I was walking while digging out documents from my carry-on bag: Duplicate copies of my passport and other ID cards in Singapore, passport size photo, return tickets and bank certificates just in case. I haphazardly filled-out the visa form and glued the photo on the wrong spot of the paper. Signature signed. DONE!
I was the only applicant that night, and behind the counter were four immigration officers.
"Mister, can you wait for 5 minutes" one asked.
"Sure, no prob!" I answered.
Then they started opening their packed dinner. From their three-tiered lunchboxes a heavy scent of starchy pratha and curried brinjal peppered with tons of cumin filled the air-conditioned corner. And they started eating in front of me like no one gives a fuck.
In an attempt to rudely interrupt their spontaneous on-the-job feast, I blurted "Excuse me gentlemen…"
"—Oh, we're very sorry! We are being rude. Come, come, eat with us!"
Chill level: INDIA!
 .
After nearly an hour of waiting while staring at a newly painted wall and several trips to the toilet to wash my face to sobriety, the officer finally found a free time to process my visa without even bothering to check my documents. I paid $60, gave the form with my photo and that was it.
The officer stamped my passport, literally threw my debit card to my face and with toothpick sticking out of his mouth, he smiled "Enjoy your stay in India, Sir!"
.
As of October 2014, here's the updated list of countries with TVOA eligibility: Burma, Cambodia, Finland, Indonesia, Japan, Laos, Luxembourg, New Zealand, Philippines, Singapore, Republic of Korea, Vietnam.

VOA counters are only available in major airports (Bengaluru, Chennai, Delhi, Kochi, Kolkata, Mumbai, Hyderabad and Thiruvananthapuram). Visa on arrival allows only a single entry and is issued maximum of two times in a calendar year, with a minimum gap of 60 days between each visit.
 .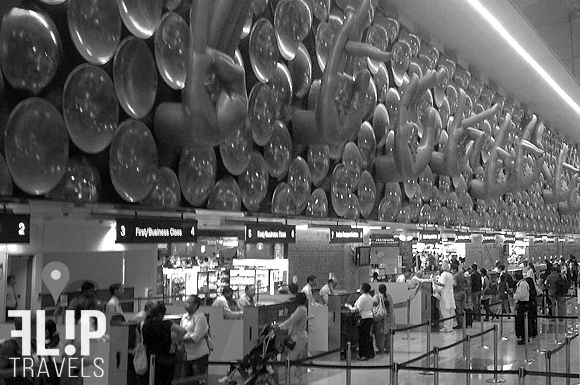 Drunk shot. I can feel Christian Sangoyo is cringing now.
.
The usher directed me to the counter for Indian passport holders, I tried telling him "Sir, I am not Indian" but the dude was still gesturing towards the counter for Indian nationals. I knew it, this will be a long trip and I better rehears my antiphon whenever I get that same But-but-but-you-look-Indian face.
By the distinct smell in the immigration line, I can tell I was lining up with a group of European backpackers who are all looking like they are intentionally gearing up to appear marginalized and homeless.
When it was my turn, the immigration officer asked me a question in Hindi.
"Sorry officer, I don't speak Hindi."
"Oh, so you don't speak Hindi?" he replied in the universal language of sarcasm.
"Nope!" I was certain.
"What are you doing in the Philippines?" He might be suspecting that I was holding a forged passport.
"I was born there, I grew up there. Although I am a resident of Singapore, I am a pure Filipino…"
"100% pure?" he inquisitively asserted.
"Well not 100%, we were colonized for three centu—–Oh god! Really?"
I swear, I could have handled it better if I wasn't drunk.
 .
It was around 10 PM, I walked outside the arrival hall and a wave of hot air hit me like I just opened the doors of hell. At 40°C I decided to go back inside the air-conditioned airport, but the guards won't allow me to get in for obvious security reasons. I tried walking up the departure hall but I do not have an international ticket due for departure.
My next flight will be in the domestic terminal and the gates will only open after 7 hours. I was officially on the streets of Delhi.
Hotel touts started following me like vultures waiting to scavenge on my carcass. I was hesitant to be ripped for a short stay in a hotel near the airport. Also, because I don't respond well to alarm clocks and I cannot afford to miss my early flight to Kashmir.
I was sweating profusely and my shirt was looking like a hideous case of bad wallpapering. Finally, after a sweltering hour of mindless walking and veering away from the touts, I found a cooler spot at the parking lot building. I dropped my backpack, spread my jacket on the floor, took my shoes off and lied down like I was intentionally gearing up to appear marginalized and homeless.
Well, I guess that was enough one-two-punch for my first 3 hours with mother India!
#TanginaImmersionPaMore
.