Myanmar's Mockingjay
Recently, news came out that Filipinos may now enjoy visa-free entry to Myanmar. An evident renouncement of reistance and a silver lining to a true democratic future of a nation (Yeah, what do we know about democracy? We are filipinos for god's sake)
Early this year, I was lucky to be there and witness the phase of free Myanmar as it slowly squeeze-out of their cocoon. Shy and aloof, the general populace of the city still finds it uncomfortable talking to outsiders.
So we tried our best to look like them.
In an attempt to blend in the crowd, we slipped inside our Longyis and smothered thanaka on our cheeks. We pulled-off the looks of awkward Burmese scalawags, like we slapped each other with muddy flip flops for fun. Thanaka is indeed an art that requires basic make-up skills that even the girls in our group is obviously lacking.
We sifted through the hanging shirts along Bogyoke, constantly looking at people who might be eyeing me with suspicion. There was no one, and all the other tourists were burying their faces in other stalls as I was. The vendor, a young girl of maybe early teens, was overly eager to sell her merchandise. "These are the best-sellers," she said, bringing out more sizes that obviously won't fit me.
But one thing was common in all the pancake-selling kitsch; Aung  San Suu Kyi's face, altered by National League for Democracy logo, was silk-screen printed on almost everything I saw on the sidewalk. I never imagined seeing this in Myanmar, most especially in Yangon, the seat of the recently dissolved military junta.
The Lady
As we cruised along the streets of Myanmar, there was an unseen heaviness exacerbated by the heat. Even as Moe Hitler recounted the events that led to the country's reform, I cannot deny that his memories bled. But I had to ask how things were, generally. He pulled out his wallet and showed me The Lady's photo. To him, everything will be ok.
At quarter past noon, I called it quits and decided to look for a spot to sit and wait for the rest of the gang wrap-up their shopping spree.
I found myself with a circle of Burmese men who just finished lunch as manifested by oily remnants of their meals and the arbitrary toothpick sticking out their mouths. A guy started talking to me like an old comrade, but by the time I opened my mouth he realized that I am an outsider. He paused and froze in suspended animation.
We ended-up with silent exchange of reluctant looks like a typical Saturday night mistake, waiting for who will put their pants on first, only this time we are both fully clothed.
The awkwardness, my awkwardness, our awkwardness were only broken when I showed him the shirt with the face of "The lady" printed on it. His face lit up aglow. Their smiles can never feel more genuine, yet so held back. I feel like they can stretch their lips a bit farther to their ears.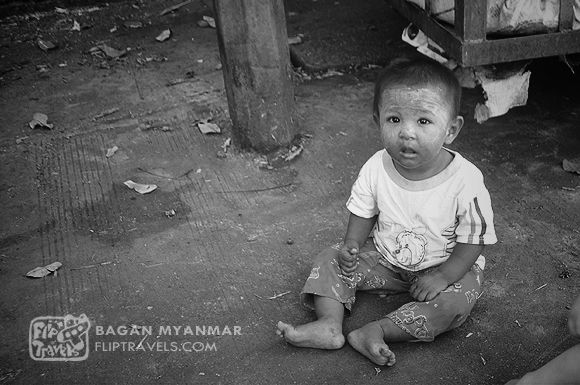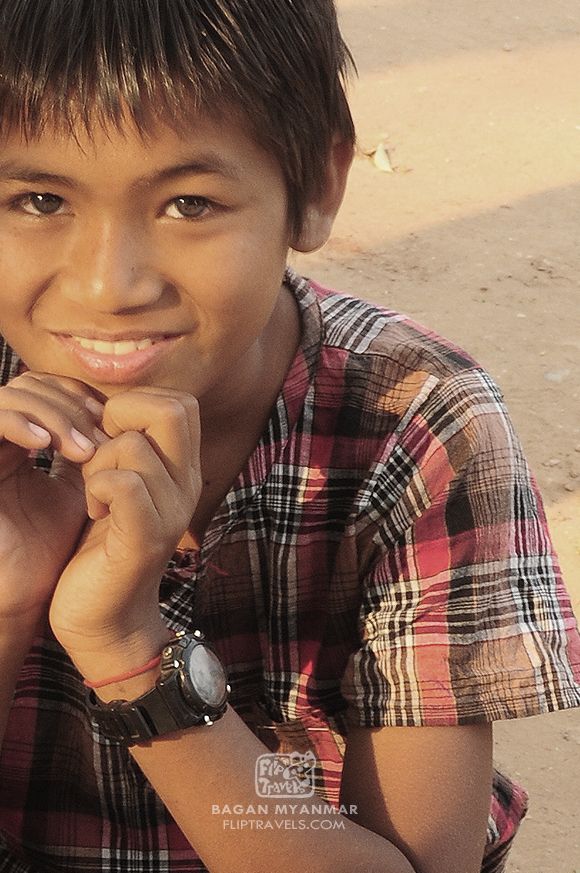 Then it hit me!
Moe Hitler, the men in the parking lot and pretty much the whole country who witnessed the repression of the Military Junta, is holding on to something—the promise of a free nation.
It was like us Filipinos decades ago and our relationship with EDSA. When the national uprising was swelling and we had to look up to someone—a brave opposition, the beacon of hope, a personification of democracy. The Lady, Aung San Suu Kyi is the Katniss Everdeen of Myanmar's Hunger Games.
Let us just hope and pray that her kids won't grow up to be a screwed-up president and an obnoxious TV celebrity.
And although there are much worse games to play in the arena of democracy, Burma is finally taking off to open itself to the world. Real? or not real?
————————————————————————
RON