Siddhartha: Nepal in Retrospect
"It happens quite easily that he only sees the thing that he is seeking; that he is unable to find anything, unable to absorb anything, because he is only thinking of the thing he is seeking, because he has a goal, because he is obsessed with his goal.  Seeking means:  to have a goal; but finding means: to be free, to be receptive, to have no goal." ~Hermann Hesse, Siddhartha
Let me tell you a secret… No, it's not a universal truth. And I cannot guarantee that it is the same for everybody. But I can tell you this… It makes me pack my bags and leave without expectations. It makes me dive my spoon into a warm broth without words forming in my head and ideas of how people would think of me and my coveted soup. It makes me wander unknown streets without a sense of direction. It makes me talk to random strangers and spend fleeting moments without fear nor agony of separation. It makes be board the plane back home without a gaping hole. And everytime I lay on the bed, in some unknown place or mine, I sleep a good sleep. A good sleep by my standards.
I have seen a lot of people do it; and with courage, I tried to do it too… Finally, I've come to peace with my choice of dislocation. I do not travel to seek anymore. It is now a glass of water when I need it the most. It is now an imploring touch after a tempestuous fight. It is that silent prayer after every sin. It is now the end instead of being the means.
And I sleep a good sleep. A good sleep by my standards.
We are not going in circles, we are going upwards. The path is a spiral; we have already climbed many steps. ~Hermann Hesse, Siddhartha
Nepal is enchantment. In your dreams, it is that road in the middle of a forest that no matter how fast you walk or how hard you run to conquer it, you'll never see its end. It is a constant bend. And everytime you turn, you see a familiar place or face. You will keep racking your brain trying to find out a previous encounter; but you will never find it. It is because in this dream, Nepal is Siddhartha… a reincarnation of Vishnu. Every place you go to and every face you see is the recreation of him.
Perhaps there are more enchanting places like this in the world; far more surreal with more voices whispering and swimming in your head. But for now, Nepal is my enchantment. It is a constant bend.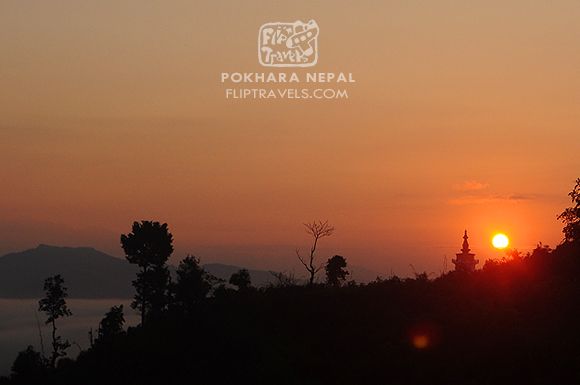 "Words do not express thoughts very well. They always become a little different immediately after they are expressed, a little distorted, a little foolish.  And yet it also pleases me and seems right that what is of value and wisdom to one man seems nonsense to another." ~Hermann Hesse, Siddhartha
Nepal is a wormhole and it is a series of words. Dried heads of corn hanging in beams. Traditional Nepali house. Organic garden. Six-foot tall maryjanes. Sun-colored pots. Painted asbestos walls. Unpolished floor bricks. Wooden tables and rocking chairs. Rickety bamboo tables. Thinly hammered bronze washbins. Perfectly heated shower. Unstable built-in stairs. Hardwood bed. Kapok pillows and mattresses. Woven floor mats. My grandmother's scent. A lover's balcony. Palm-sized spiders. A manly scream. Mint steam bath. Ayurveda. Oil. Chicken soaked in masala. Rosemary and olive oil perfectly married with potatoes. Tea. Cigarettes. Ice-cold Everest beer. Locked gates. Wound. Unobstructed view of the Himalayas. Sunrise. A blanket of clouds hiding the town of Pokhara. The blandest tasting coffee I've ever tasted. Wandering Bengali tigers. Nipping cold. Hiking Chinese tourists. Coughing cars. Revving buses. Silence.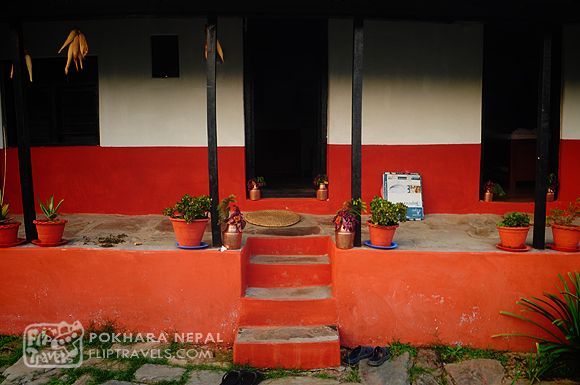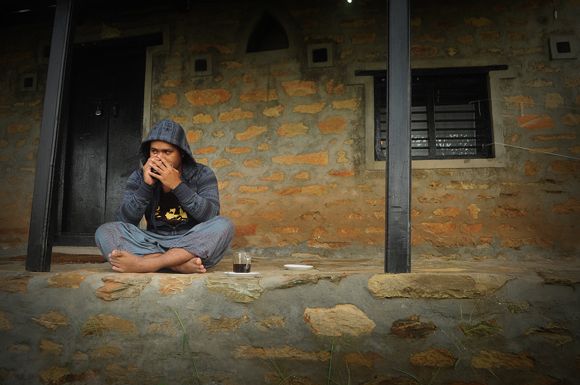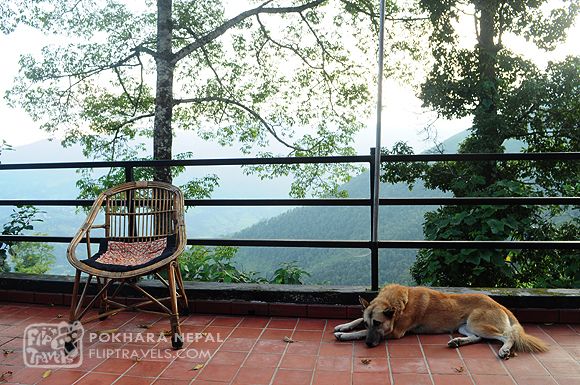 "She taught him that after a celebration of love, the lovers should not part without admiring each other, without being conquered or having conquered, so that neither is bleak or glutted or has the bad feeling of being used or misused." ~Hermann Hesse, Siddhartha
Nepal is a lover. I walked her roads she stirred her dust to cling to my skin. I stared at her mountains with desire and she stared back, longing to feel what it is like to kiss the earth. I drank her beer and she intoxicated me. I talked to her people and she whispered words in their ears so I can hear her speak. Nepal is my lover, and she swayed me to a deep and dreamy sleep.
It was a good sleep by my standards.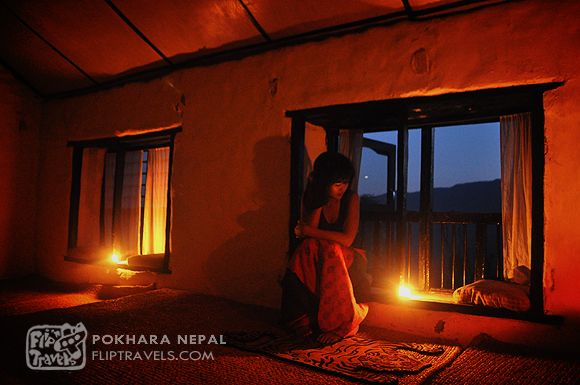 ********************************************************
To the awesome staff of Siddhartha Garden Ayurveda, till the next flight in the clouds… Dhanybhad!