siquijor demystified
Foreboding never felt so ominous. Like folklores  that grow wings and perch on top of the roof at night, waiting for the perfect chance to lower its tongue into the belly of an unsuspecting mother, Siquijor's reputation for nurturing hands that curse and hands that heal created a perpetual mist that shrouds the province.
We rubbed sleep from our eyes and wiped exhaustion from our gaping mouths as the island of Siquijor loomed on the horizon like an early case of teenage acne. The comparison was appropriate for seeing the Land of Fire for the first time. We boarded the hotel shuttle and completely lost control of mental diarrhea over witch doctors while talking to our driver who wore a Hawaiian shirt and a smile. His smile had a flavor of amusement, but we hinted disappointment in it too. Perhaps he was so used to the questions; and having answered them every single waking moment of his working life, he probably thought he already got the word out that Siquijor is not a damned place after all.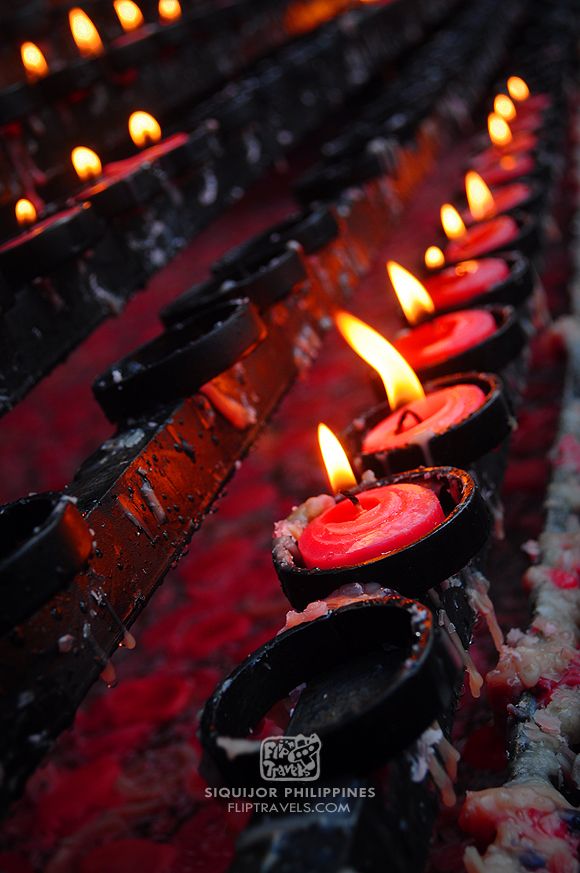 Renting a motorcycle is the best way to go around the island. If you keep quiet enough and listen enough, you will hear the wind as it makes its way across every strand of your hair. If you look hard enough and dismiss all the worries of your city life, I swear you'd see the coastline emerge from the road that meets the edge of the breakwater. Two days and you would've rounded the island like a shopping mall on a payday-weekend.
The island is made enchanting by the presence of what is known as the oldest tree in Siquijor, the 400-year old Banyan tree. It's shadows lend themselves to the pool in front of it, creating images of lonely outstretched hands wanting to touch each other. For something that has outlasted everything else, I've never felt the longing to rest so deep that the banyan's roots have outgrown its trunks and stretched for what is said to be an hectare of land.

Somewhere in the heart of the island lies the billboard of our president's sister welcoming those who side-stepped their way to Cambugahay Falls. A once forgotten place because of the unkept surroundings, the three-tiered falls is now one of the main drags of the province. The steady stream of water is constantly broken by cannonballs attempted by people swinging and jumping off from a vine that hangs near the first level of the falls.
Speaking of jumping, the beach of Salagdoong is shadowed by a great rock which is snaked by a giant slide and a protruding platform that encourage anyone with a psychedelic trip to dive deep in the waters of the island. Only the craziest of our Cebuano friends with a strong affinity to religions that promote reincarnation took the dip. They had stories of pain afterwards.
Apart from the beaches frequented by people, Siquijor also hides them quiet and abandoned ones. Kagusuan Beach will have you lost first through sleepy towns and under a canopy of trees that winds tirelessly before it rewards you refuge. It is so much like a woman, so many secrets untold. You may find footprints long left behind by countless people and you'll never know which ones she ditched and which ones broke her heart.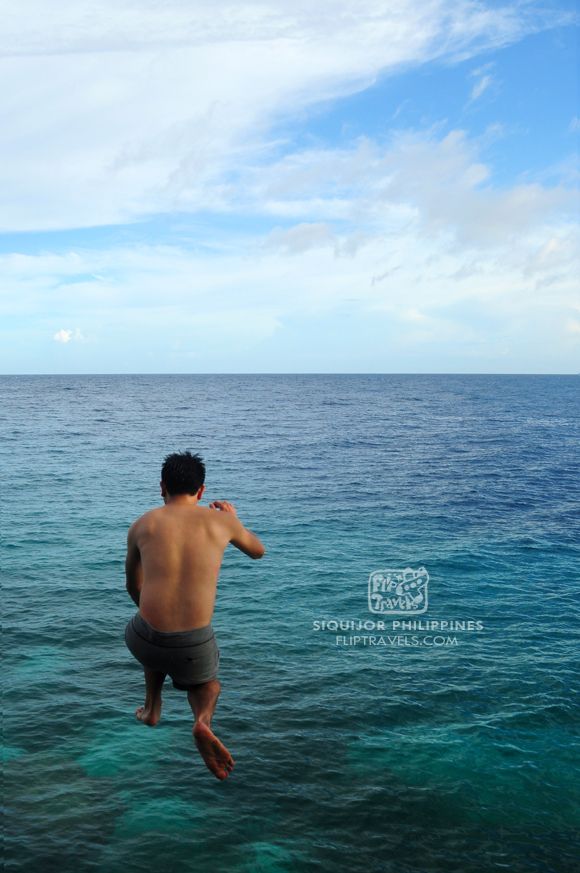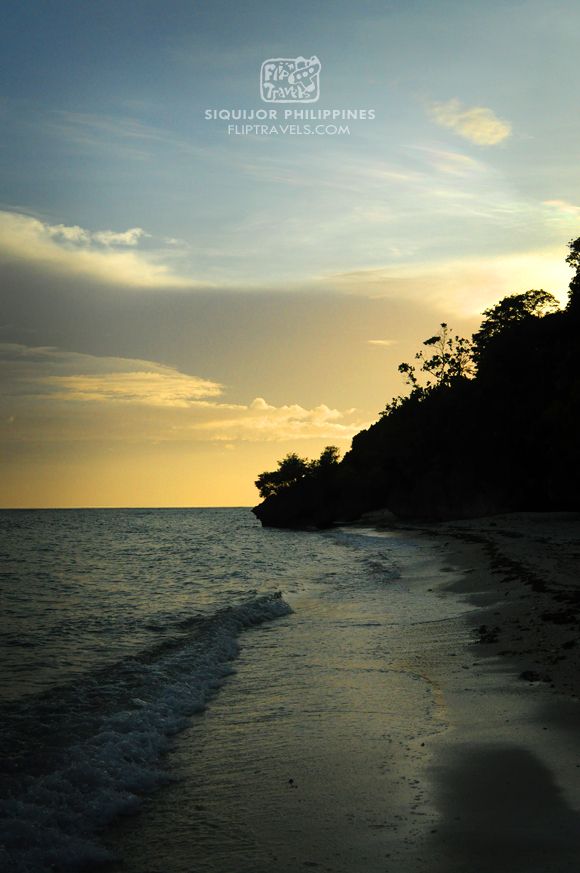 But it's not only the enchanted trees and the layers of falls and the abandoned beaches that capture the hearts of those who kiss the soil of Siquijor. Its locals known to weave spells that penetrate the marrows of your bones and at the same time give you relief from conjured curses will test your faith in people. Like the hotel driver we bombarded with silly questions, we had a notion that if you slight one person there, you are marked for life. If there is such a thing as consciously being nice, that would be us. And so on our last day, an old lady appeared from nowhere and hailed out motorbikes asking if she can get a ride. Of course we said yes and let her hop on. We were half expecting her to disappear as soon as we were about to drop her off or change into something really scary as soon we turn our heads to look at her but she didn't, saving us from peeing in our pants. Instead, she asked us to stop in front of her house and handed us money like we were habal habal drivers. True story.
Siquijor smacked our tushes to eternity. Serves us right for believing in scary bonfire stories. Foreboding never felt more ominous, especially when it the universe ends up telling you you are downright wrong.
—————————————————————————
This article was first published on the July 2012 issue of Juan Philippines Magazine
… and here are some clips. Excuse the cheesy plot. Just having fun