the sound of music movie locations then and now
the sound of music movie locations then and now
The busy kitchen spew fumes that are unmistakably Christmas—Simmering casserole, brewing gravy, roasting garlic and steaming puto bumbong.
Bells echo from the church across the block adding a layer of sound to the dizzying combined vocals of Jose Marie Chan, Bing Crosby and Ray Connif emanating from the neighbors' cassette stereos.
As for us, the kids, we huddle in front of the television set as the halting hum of VHS tape rewinder signals the last chance for us to grab our own cushy throw pillows.
Then it starts. The camera breaks through the clouds revealing an aerial view of the Bavarian Alps. Orchestra is picking up tempo… Crescendo… and then there's Julie Andrews gloriously twirling on a green meadow—-"THEEEEEEE Hills are alive!!!"
It's official. Merry Christmas.
………………………………………………………
A timeless classic that I know most (if not all) of us have seen at least once in our lives. If you're clueless of what I am talking about, that means your mom and dad failed parenting 101.
Personally, this is THE undisputed Christmas film of all time. United Kingdom even saved the reel in the royal archives and will be broadcasted in case of a nuclear strike to uplift the spirit of the nation. So I still don't understand when people say Die Hard is their ultimate Christmas movie. Please, Die Hard my non-macho ass!
That fueled my drive and to promise myself that one day, I will go to Salzburg. Even that entails me blow-jobbing my way across Europe.
We decided to ditch the popular bus tour that will take you around the city and to the iconic spots where the film was shot. That means I had to do my assignment and spend hours doing research… While Monette was practicing her falsetto and perfecting her yodel.
So here's how this will go, I posted a screen-caps from the film followed by the photo of how it looks now. No rocket science, go figure.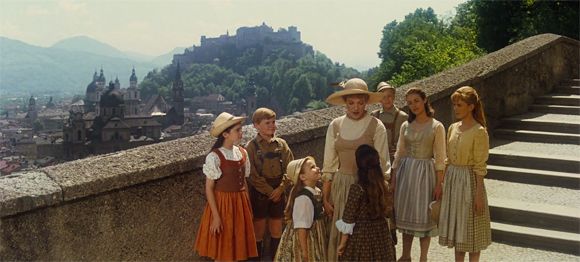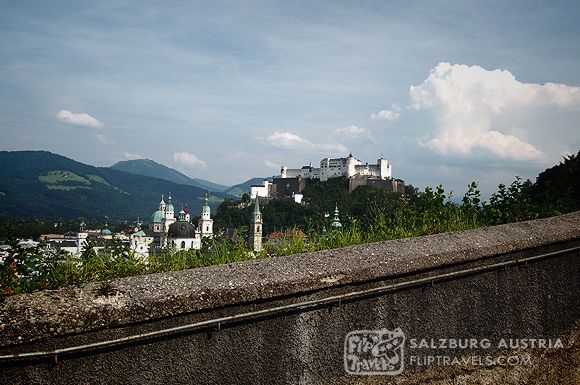 The terrace of Mönchsberg Museum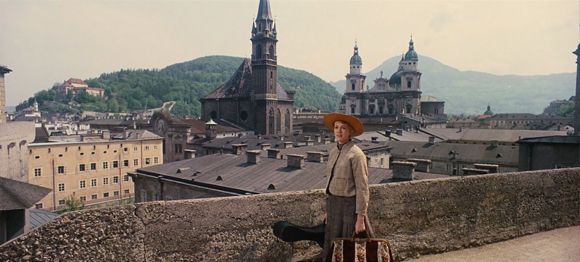 Path from Nonnberg Abbey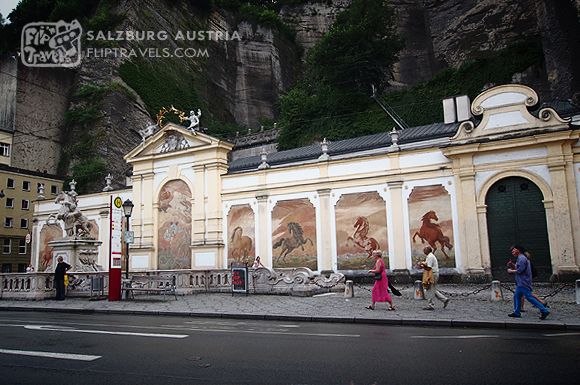 Pferdeschwemme Fountain (Ancient horse bath, 1700)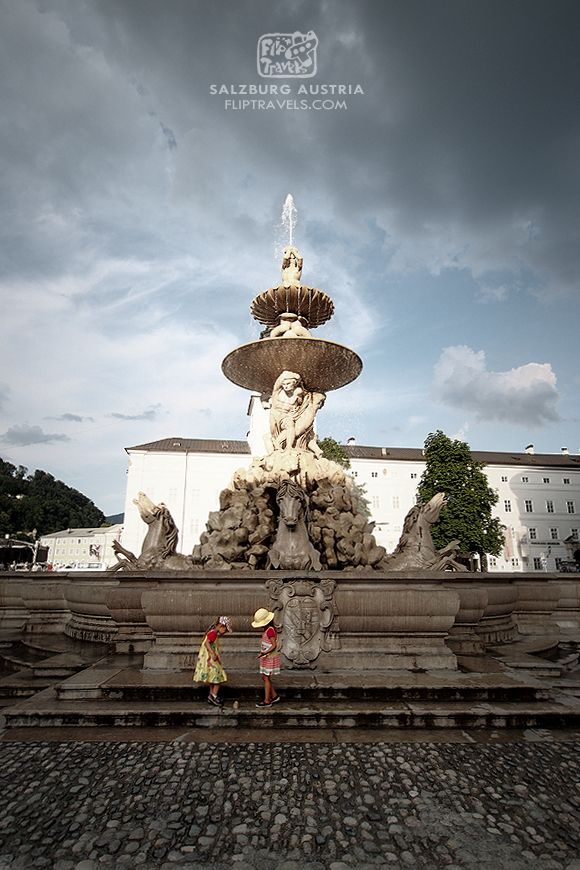 Residenzplatz
Before my trip last summer, I already knew that Salzburg was one of my favorite cities in the world. But when I got there and finally stood amidst its baroque awesomeness, my love switched to something even more severe—obsession.
For the record, this is the only city where I refused to drink beer upon arrival. Because I wanted to experience and see the place in my full glorious sobriety.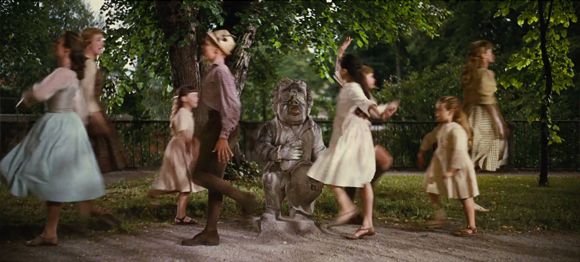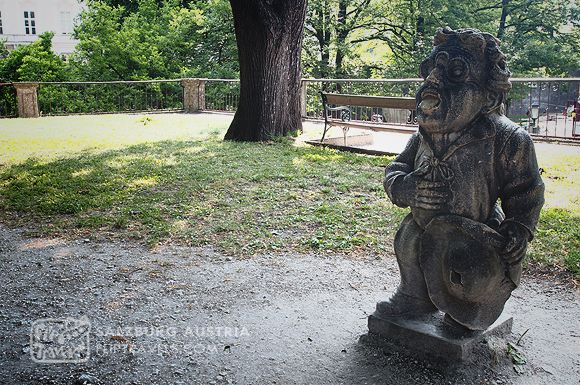 Dwarves garden
Hedge tunnel Mirabell gardens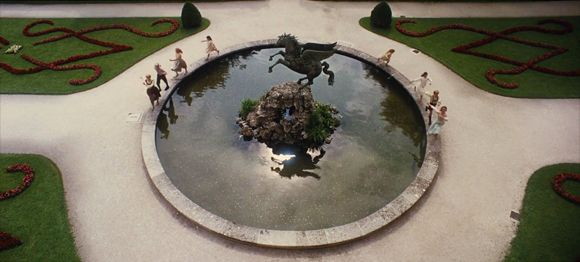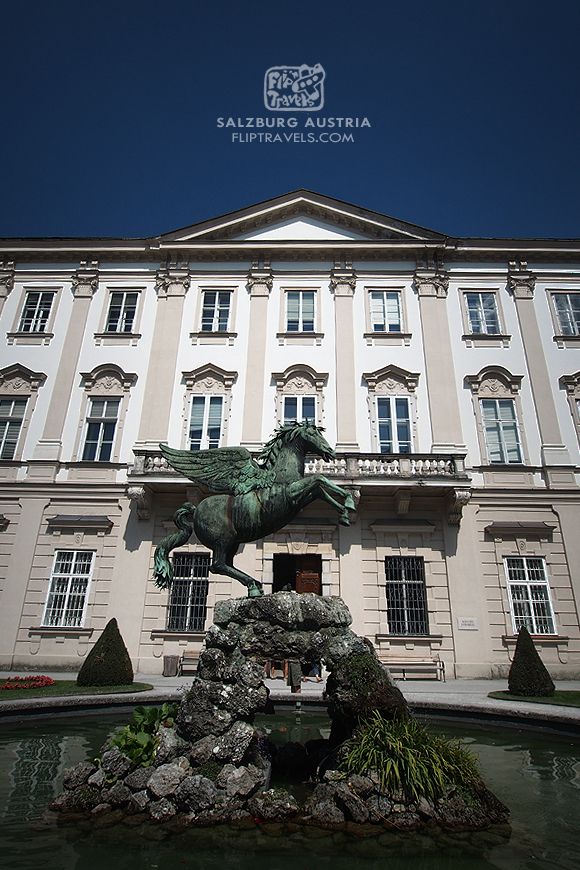 Kaspar Gras' Pegasus fountain
Mirabell Palace with the view of the Hohensalzburg fortress
Entrance to the Mirabell Garden
No superlative adjective will ever describe the feeling when I actually saw the manicured garden of the Mirabell Palace, the old Mozart footbridge, the Nonnberg Abbey and the locals dressed in traditional laderhosen and dirndl. For real, it drew me back to the carefree days of nostalgic Christmases. Like the scent of my grandma's room, that first sip of Vietnamese coffee on a foggy morning, the last two minutes to completing a tattoo.
I was smiling from ear to ear, like getting a year worth of botox, like watching live porn for the first time.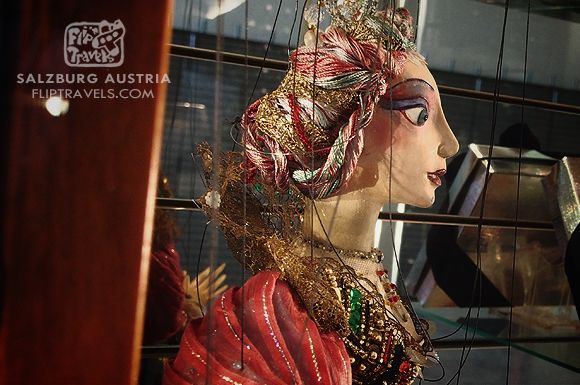 Salzburger Marionette theater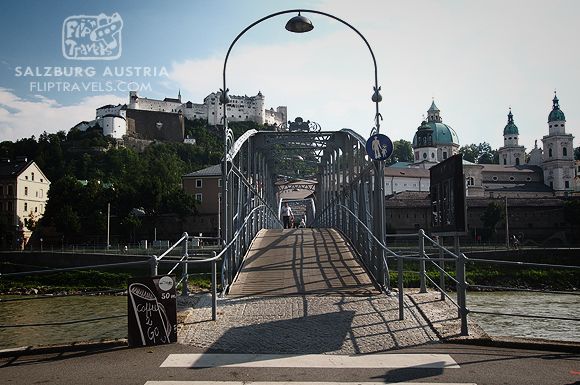 Mozart Footbridge (Mozartsteg)
The story of the 1965 Academy-bagging Rodgers and Hammerstein musical was the based on the biography of Maria Maria Augusta Kutschera, an Austrian nun who worked as the governess for the seven children of a her boss turned husband, Captain Von Trapp.
Yes I know, that sounds like a prime time soap under a different title. Proves that ABS-CBN writers are experiencing shortage of originality and imagination.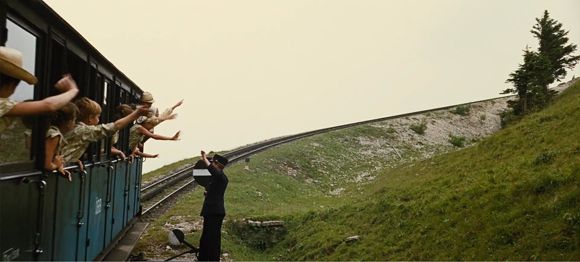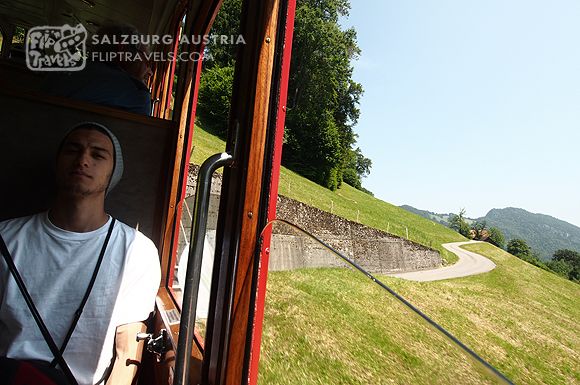 Funiculars NOT Fornicular (Root word of the later will be so not GP).
Tourists flock to the city wanting to see the locations where they shot the film 50 years ago.
But the local residents of Salzburg doesn't even seem to understand the magnitude of this whole enterprise outside of the confines of their non-Americanized hillsides. Or, perhaps they just don't want pop culture to hamburgerize and overshadow the much bigger and most significant sound that they made in music history—The son of Salzburg, Wolfgang Amadeus Mozart. Point taken.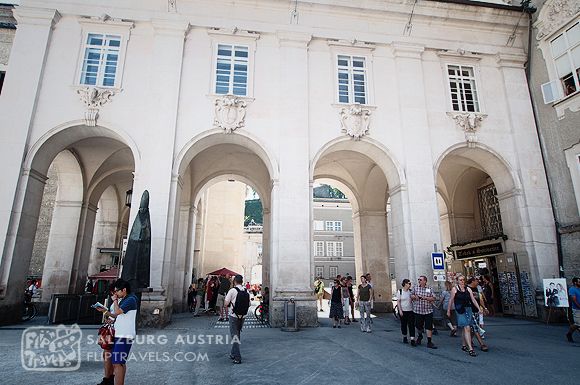 Archway to the Domplatz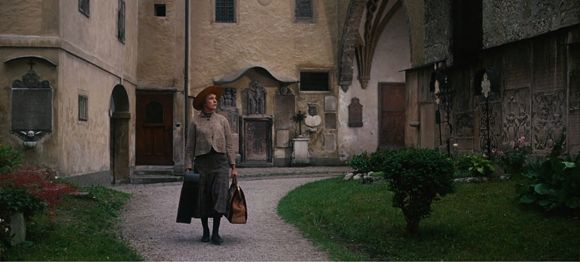 Inside the Nonnber Abbey porch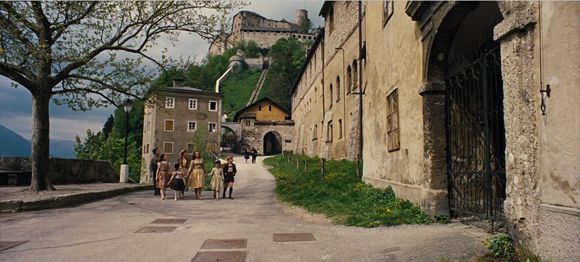 Nonnberg Abbey tarrace
 The film saved 20th Century Fox from bankruptcy after the monumental production of Cleopatra in 1963. In Korea for example, cinemas run the reel 5 times a day and even had to cut the musical numbers to accommodate the box office demand.
While, Yul Brynner was offered the role of Captain Von Trapp. I couldn't imagine a better Maria  singing the Do Re Mi be it Liza Minelli, Doris Day or Audrey Hepburn who were in the line up, because Julie Andrews is the spirit of this film, and this movie has Julie Andrews written all over it.
That was why when the NBC incarnation came out last month, everyone was excited. Only to find out that the chocolate cake doesn't have a chip of chocolate in it (for me at least). See, stripping-off Salzburg from the picture made it just another broadway production studded with adorable singing kids that you'd want to make a keychain out of.
For what it is, NBC's The Sound of Music Live wasn't bad at all, but to say that Carrey Underwood was no Julie Andrews is one of life's greatest certainties.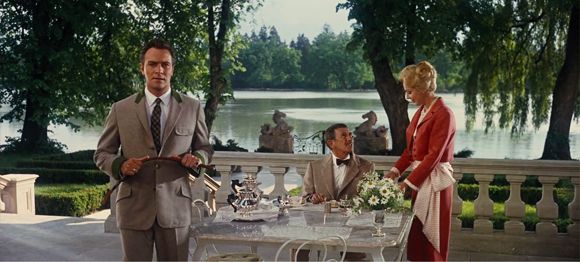 Leopoldskronstraße
I grew up with this film and that's why being in Salzburg was a realization of a childhood dream. Like a child entering a real Willy Wonka's chocolate factory, I failed containing my excitement and wished I stayed longer than five days.
So now, whenever I'm feeling under the weather or down and feeling sad, I simply remember my favorite things… This Salzburg trip happens to be one of them.