the conquest of nubra by ron "the great" (part 1)
driving to khardung la
.
Two flights and combined 12 hours of waiting in airports, my transit from metropolitan Singapore to the far depths of the Silk Road battered and harassed my mortal body as if I went through five rounds of repeatedly being spanked like a disobedient avocado.
I just want a complete, uninterrupted bed rest for two full days.
Two full days, by the way, is the recommended acclimatization period with the route I chose to get to Ladakh. The abrupt jump from sea level to an altitude of 11,500 ft above is nothing short of an example of bad decision-making and poor travel planning.
.
Altitude sickness in this case felt like I transported myself from sobriety to the morning of bad hangover sans the memory of fun from the preceding night.
Instead of sleeping and trying to conserve oxygen and restore energy, I made a decision to leave the city the next day so kept myself busy by arranging my transport to Nubra Valley with an ambitious plan to traverse the highest motorable road in the world—Khardung La.
Ladakh is the northernmost part of India, which is devoid of anything what most of us know about Indian stereotypes. Tucked in the isolated edge of Northern Himalayas, the people, landscape and culture are more soaked in those of proximal Central Asia than that of the Indian subcontinent. The people of Leh, for example, are of fine features: Fair skin, bright brown eyes and pink blushing cheeks. For most foreigners' perspective, I look more Indian than them.
.
——————————————————————————————————————–
Slap a massive mustache on my face and I would look more Indian than a plate of tandoori.
——————————————————————————————————————–
.
The following morning, the owner of the hotel introduced me to my guide for the next few days. "So he speaks English?" I asked rhetorically. He brushed me off with "Yeah, yeah, yeah!" and it hit me like a spear through my gut. Yeah, yeah, yeah is a confirmed indication that speaking English for him means a vocabulary limited to Eat, stop, no, yes and hahaha at least in no particular order.
I am not going to mention my guide's name because—a fuck it. He will never read this by any chance. His name is Stanzin Dorjee, a brute figured man with massive fist, sunburnt-air dried skin, messy hair, a facial feature of an angry catfish with an eye of an apologetic puppy. He is nearly about my age but appeared like I could be his son. I think it's the lack of oxygen in the air, or possibly the hardworking habit of going up and down Himalayas had expedited his ageing process. Life took toil on him at a young age, so I gave him a bottle of my facial moisturizer at the end of this trip, if it's any consolation.
,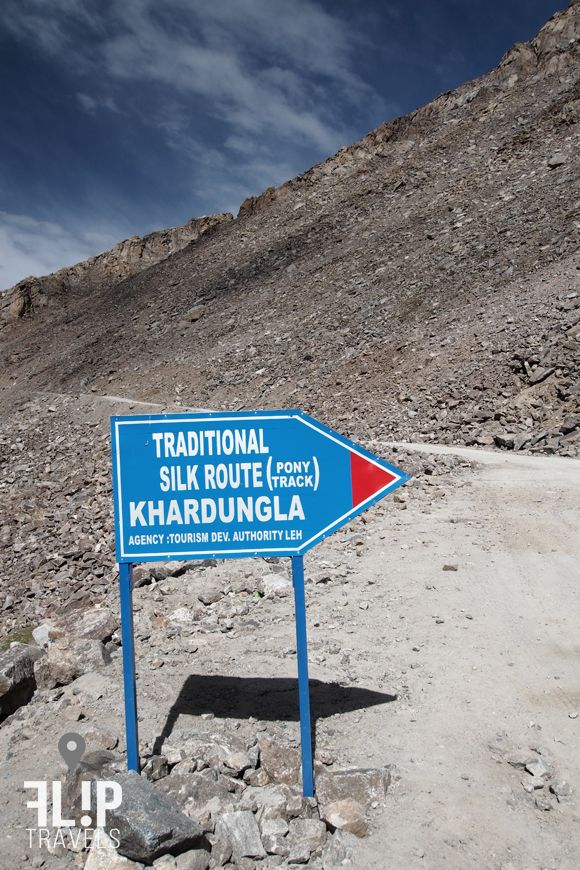 .
As a young boy, I love browsing the encyclopedia's page of Alexander the Great. I like him I want to be him. Not just because of the fancy sounding name but what he did in his conquests. Although having such name would be a ticklish idea.
"One soy caramel machiatto for Ron the Great!"
Now, most of us travelers used the term "Conquer" in one or more of our online statuses. I CONQUERED MOUNT <Insert name of a mountain here> accompanied by a picture of us with limbs stretched high up in the air, quietly screaming vanity and cheesiness. E 'di WOW!
.
Conquering Nubra. I won't deny that the idea was looping in my head while we drive up the arid terrain of the Silk Road. But it dawned on me that the way we use the term conquer now is a little underplayed. Conquering, back in the days, usually entails morbid aftertaste in subjects of history. As conquerors leave villages in carnage and take away women and children to be enslaved. Humanity came to this point that for us the modern travelers, conquering is just a hopeful analogy, a wordplay and romance in the eyes of blogs, Facebook and Instagram.
The paved highway swivelled like a ribbon cut by occasional sutures of rivulets of melting glaciers.
It was dry and cold despite the pricking noontime sun. We stopped every 30 minutes to wash our faces and take turns in driving. The altitude is unforgiving, with our faces numb and brains about to be mashed, I wasn't surprised to see that no vegetation survived other than the stubbles of grass sprouting from the loose rocks.
.
The scenic drive and my Walter Mitty moment were constantly interrupted by Stanzin's manic impulsion to blow the horn. "Why are you doing that? We are the only vehicle here." I asked in obvious annoyance.
Alexander the Great did not conquer the Silk Road with trumpets to announce his arrival, he sneaked-in like a thief in the night.
When it was my turn to drive, he kept on pressing the horn from the passenger seat. The altitude made us both cranky and less patient so I exploded like pressurized potato.
"Stop doing that! Will you?"
"NO! MUST HORN!"
"How can I press the horn if you keep on pressing it with the same index finger that you are using to pick your nose? DAMN!"
.
To ease the tension, he turned the radio on and played his repertoire of Selena Gomez and Miley Cyrus.
It wasn't helping.
.
To be continued…