the day i gave up biking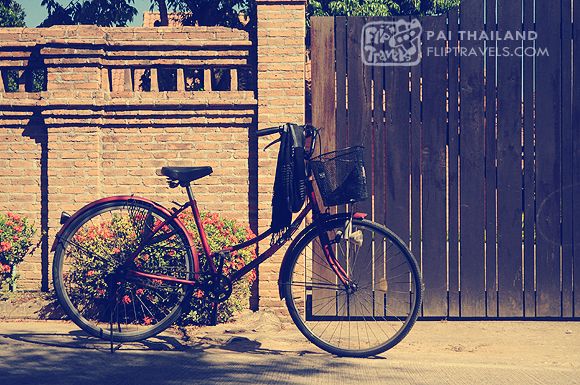 My knee joints wobbled as Ron's rear-end disappeared on the bend. It was early in the morning when we decided we wanted to roam around Pai on bicycles. Everyone on it seemed to be enjoying and I thought, "How hard can it be?" and that I could use the exercise.
I was wrong.
I felt the pangs of exhaustion and pain 15 minutes into pedaling the blasted bicycle. The cool breeze and the warm morning sun were not encouraging. Suddenly, Ron's motivating chants of "you can do it!" or "it'll be over soon" and "the view will be so worth it" transformed into Morticia Adams' nails scratching a black board.
I was so pissed at the whole situation that when I can no longer keep up, I stopped and turned to go back to the hostel. Yes, without Ron knowing. I thought it would be amusing but it Ron ended up frothing in the mouth… But I'm getting ahead of myself…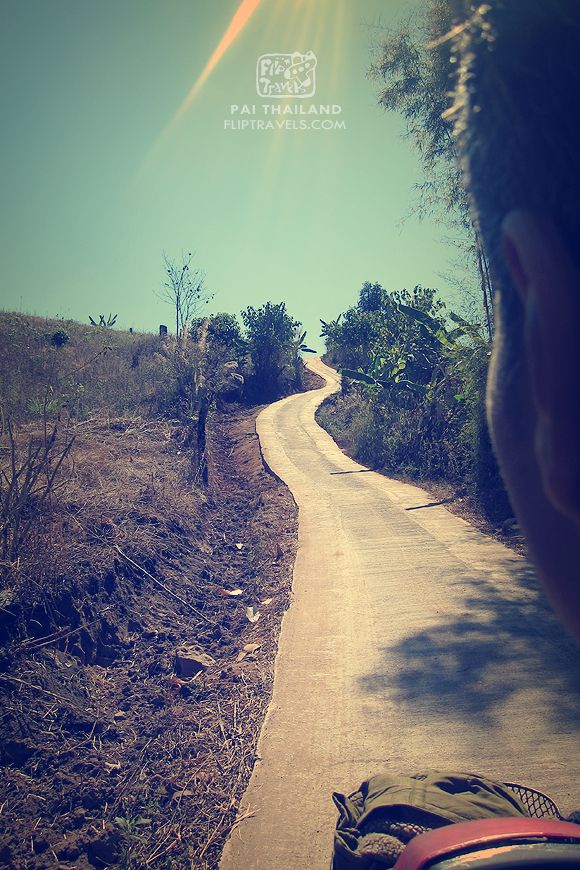 As I pedalled back to the town, I saw a sign from a store that offered tours around Pai. I got down, talked to the motorcycle owner, agreed at 150 baht (I maybe wrong but it was very cheap), left my bike at his shop, and started what Ron and I shouldv'e done in the first place.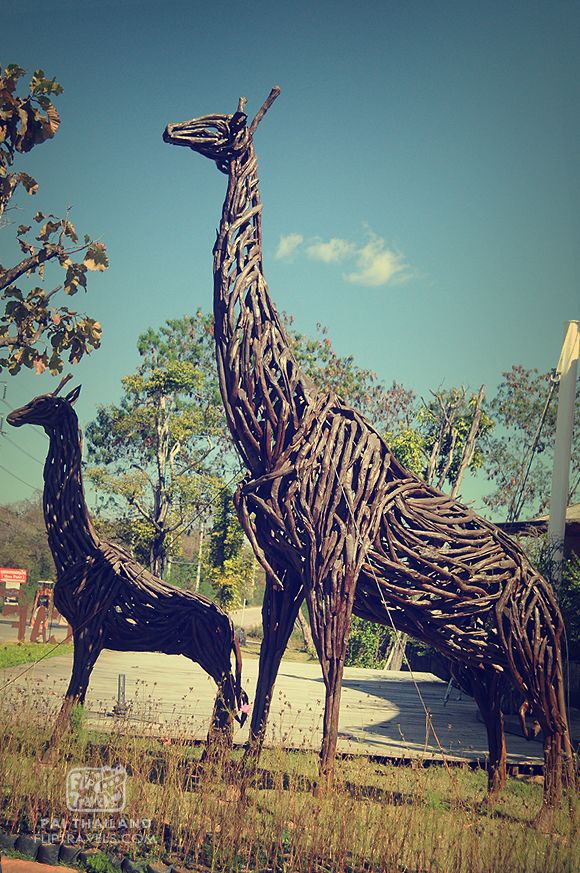 We made our way on the same road where I abandoned Ron. I was thinking of him and how he must be clinging on to dear life by then as he clinches his hand on his chest while his other arm stretches into the sky screaming, "Nooooo!"
That part was a bit amusing… Lol!
I asked the driver to take me to Santichon or more popularly known as the Chinese Village. It is interesting to note that while it is cute to look at these mud huts with those cutey patootey hearts carved for windows, they are all shit. No, really… They are made of cow dung mixed with mud. The driver pointed out that this combination makes these huts strong enough to withstand the weather.
The spacious lot that is the village is a lie. There are no inhabitants here, only stores that sell kitsch. If there's space in your backpack that needs to be filled with key chains, that thing that dangles on cellphones and doorways, chopsticks, hair accessories that look like chopsticks, teeny weeny tea cups and saucers, and some other stuff, buy them and let them gather dust. If you are thoughtful of your friends back home, you can let your friends gather dust on your souvenir.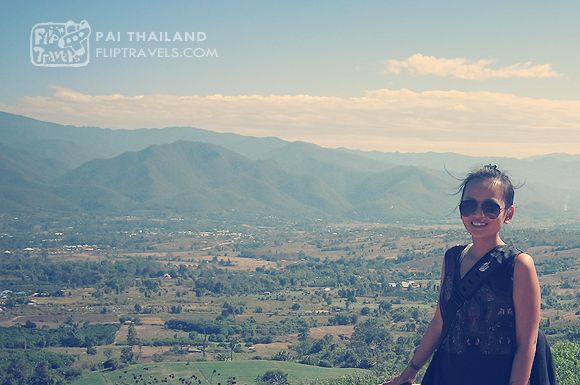 Somewhere a bit off of the Chinese village is a great viewpoint from which one can see the town of Pai. This involved riding motorbike on an almost 45 degree angled road. Before I fell over, we got to the top of a hill. I may have paid an entrance but it was not more than 30 baht.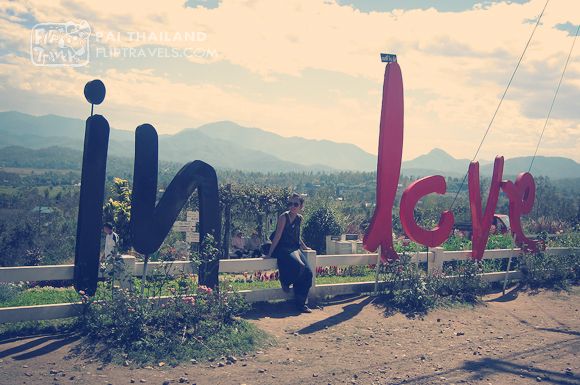 After refreshments at Coffee in Love, perhaps one of the most photographed places in Pai, we headed out to Ko Lan or Pai Canyon. About 8 kilometers from the town proper, it is one of the best places to see the sunset. I trekked for about 5-8 minutes and I was there standing on top of the gorges. Watch your step lest be dead in that 50m drop!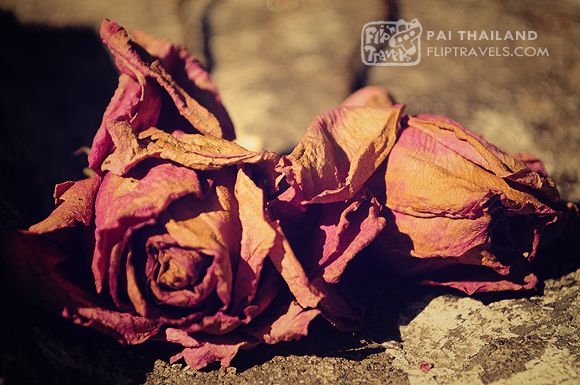 As soon as I got back, I took my bike and walked it to the rental store. As soon as I approached, the lady said that Ron got back a couple of hours ago and was asking about me. I walked back to the hostel and Ron greeted me with a hypothetical facepalm. As soon as he realized I left for good, he went around for an hour more. When his shirt can no longer absorb the sweat he was excreting, he went back. I may have been missing for four hours. Being a worry wart (ok, ok… a thoughtful friend), he asked the help of the hostel receptionist to call the police and the hospital. He was calling me and sending messages but I wasn't receiving any… We checked out hurriedly as I got back way past the time and I got the silent treatment for a good few hours.
That was the day I gave up biking. No kidding… I haven't ridden a bike since…