the road to pangong tso
By Ron Cruz
.
Allizvell! Allizvell!
When I saw that final scene in the film Three Idiots, my whole world froze in suspended animation, my conscious attention zeroed-in towards the TV frame, to that unworldly landscape, that vivid shade of teal.
While in deep awe, I immediately grabbed a pen. LADAKH, I wrote it with intense eagerness that the ballpoint tip almost cut through the paper. I encircled it with a violently fluorescent orange stabillo marker.
It took me years to push this plan to materialize.
.
——————————————————————————————————————–
The Himalayan Region hits a special spot in my heart, it haunts me in my dreams, and elicits a sense of longing that cannot be defined by any language known to mankind, but by the one eloquently spoken by the soul.
——————————————————————————————————————–
.
The repeating landscape is almost hypnotic. The assault up the winding road was a cerebral torture and an an ultimate test of gut. Higher and higher my head was pounding, my breathing was chasing my heartbeat—THIS IS IT! Altitude sickness. Driving at 17,460 feet above sea level, the glaring sun was blinding me intermittently while the falling snow creates an optical distraction on my windshield. I saw mountain goats, bright yellow pheasants, skipping marmots running away towards the—I dunno—rabbit hole?
It was so trippy I thought I popped a tab of LSD.
 .
Descending from Changla, the highest pass and the most difficult part of the journey, a rewarding view of the majestic valley of Changspa greets the travelers who make it through the challenging assault.
It irks me when travel bloggers use the cliché "It was like traveling back in time." But if there's one moment in this lifetime that I have to use it, this should be it. So here you go:
It was like traveling back in time.
But I'm not talking about one or two centuries ago, I am referring to that time when our evolved species were just mere chromosomal probabilities.
The frozen mountain peaks roll through unobstructed slopes down to the lush green valley. It almost looks like a CGI landscape made for History Channel's documentary on dinosaurs and pre-history. It was so archaic it feels like a pterodactyl will hover overhead and Jocelyn Wildenstein is hiding somewhere behind the rocks, with Donatella Versace of course.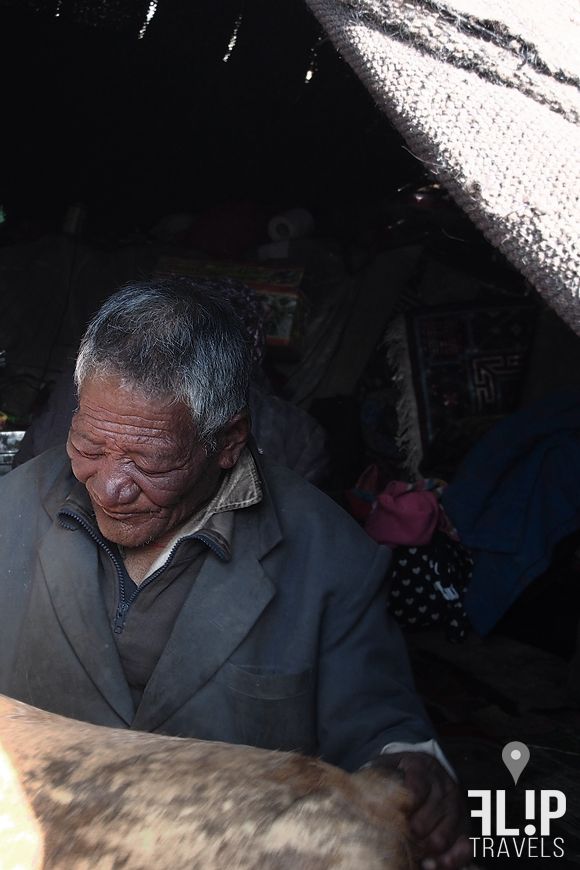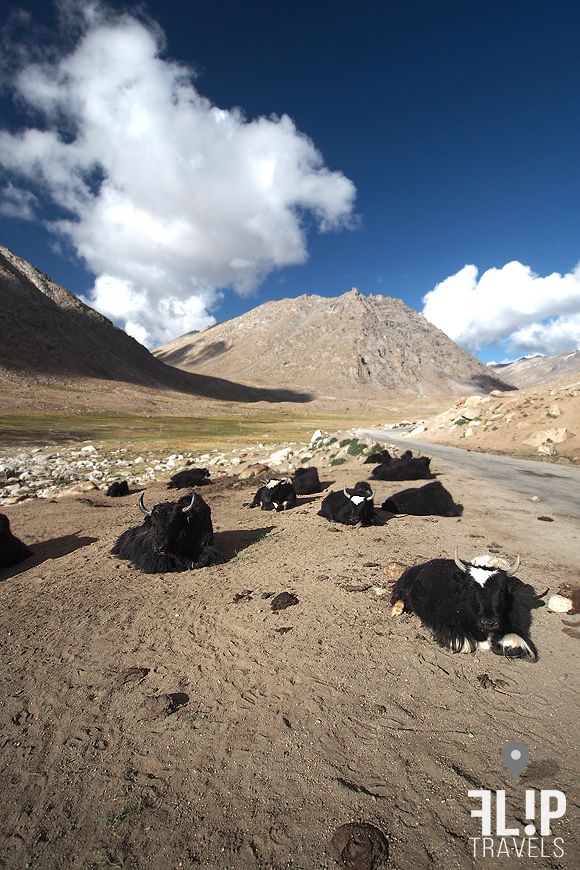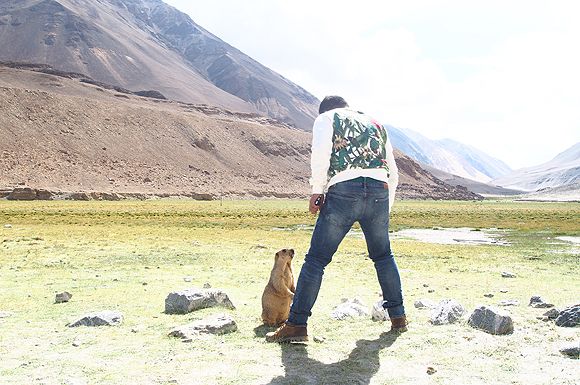 .
We left Leh at an ungodly hour of 5:00 AM. It was almost noon when I finally saw the edge of the Pangong Tso, peeking at the end of the empty road we've been chasing for six hours.
There are very few moments in my life that left me speechless. For once in a very long time, I had nothing to say, nothing to feel, I even put my camera back in my bag because I just want to savor the moment of being there. Maybe, I reached that breaking point of human's capacity to handle a stimulus. Like when a powerful emotion reaches the snapping stretch to insanity, that threshold to apathy, tribulation to rapture.
It was non-emotion, non-indifference, non-feeling.
I approached the shore in silence. The vast emptiness muffled the crunch of rocks under my soles. I can hear my breathing as it taper down to an almost string of gasps.
.
Stanzin broke the silence by trying to conjugate his limited repertoire of English words "I'm here, many many times before, it still beautiful. Like always my first time!"
He stretched his arms and shouted "BLUE! BEAUTIFUL!"
I joined him and shouted "TEAL!" But my rebuttal hardly made sense to him.
It was teal. To be very specific, a shade of turquoise called mermaid treasure. Yeah that color exists, and whoever's naming these colors must be someone who eats sequins for breakfast and sweats glitters in the gym.
It was time to go back to Leh. People were telling me that it is suicidal to cross the Changla pass twice in a day. That I am crazy for going up and down twice through that unforgiving altitude without acclimatizing…
I did it anyway.
Allizvell! Allizvell!
,