war in the clouds: preah vihear

Far from the beaten roads of Siem Reap is an interesting yet less popular archeological UNESCO heritage site in Cambodia. The border disputes, proximity and perpetual military presence made this place hidden away from the tourism radar. Preah Vihear is a place, not a character in Game of Thrones. But Dong Ho was so persistent that he convinced me to redirect the route and ditch the usual wats and whatnots in Cambodia.
Me: Don't you want to see the whole of Angkor?
Dong: No, just Preah Vihear
Me: How about another route option?
Dong: No, Preah Vihear
Me: Will it be safe? Do you want to go to other towns instead?
Dong: No, Preah Vihear
Me: K!
Dong: Preah Vihear
So what made this temple complex so interesting?
THE LOCATION
The temple was built on top of a mountain, come on. Give it props on construction and effort of transporting the materials 1,000 years ago. At 140 km from Angkor Wat and 320 km from Phnom Penh, it's a 5-6 hour drive from Siem Reap to the border of Northeast Thailand. Back in the days when modes of transportation are limited to elephants and slaves, it is a clear evidence that this temple is of an important purpose. WIth the distance from the capital, the laborious man hours might have lasted generations in the making, unless ancient alien theory come into the picture.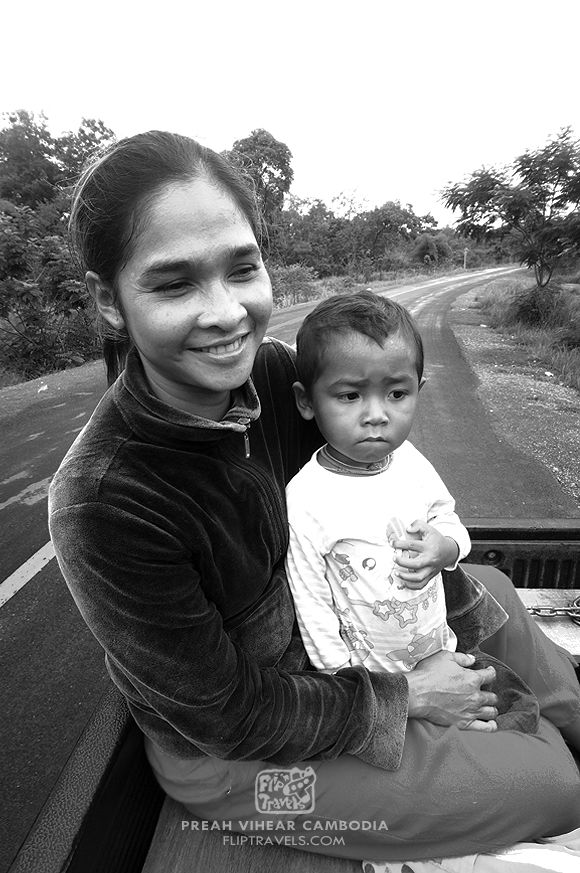 THE DISPUTE AND HOSTILITY
Not a lot of tourists dared stepping on the foot of this mountain, simply because of the ongoing border drama and recent (July 2011) standoff between the Khmer and Thai armed forces when the Thai Foreign Minister called the Cambodian prime minister "crazy gangster" on national TV. The shootout resulted to deaths on both sides of the border.
When we arrived on a four wheeler pick-up, the soldiers in a military outpost suddenly sprung from their seats and took their AR-10 armalites making me hold tighter on the rover's steel bar. Our guide immediately intervened "Philippines! Philippines!" we gave our passports to prove that we were not undercover spies from Thailand.
Dong Ho: We are friends! We like Cambodia… We don't like Thailand!
Me: <whispered> please shut up. 
Instead of hawking kids selling post cards and souvenirs, the onsite crowd were mainly armed men with sling strapped service riffles. Although they are nice people, I kept on reminding myself that these soldiers are those who survived the Khmer Rouge so it's safe to assume that they wont go soft and kooshie with irresponsible tourists and one stupid antic will warrant a one way ticket to your grave hole. So I behaved.
THE VIEW
Everyone who have been to Cambodia will definitely have the mandatory photo in front of Angkor Wat, at the gate of Angkor Thom and the Angelina Jolie tree in the background. Preah Vihear is a good break from the postcard shots. It is older than Angkor Wat by 100 years, set in a lush mountain scape and if you're lucky, you can experience its bleak charm as the fog and clouds cloak the temple ruins. It is very reminiscent of that cemetery where Harry Potter dueled Voldemort and then Edward Cullen died.
The inclined runway  that runs 2,600 feet along a north-south axis to the edge of a 1,722-foot cliff is believed to be just a stylized version of the temples of the Angkorian era. But in my head I can hear Giorgio Tsoukalos saying: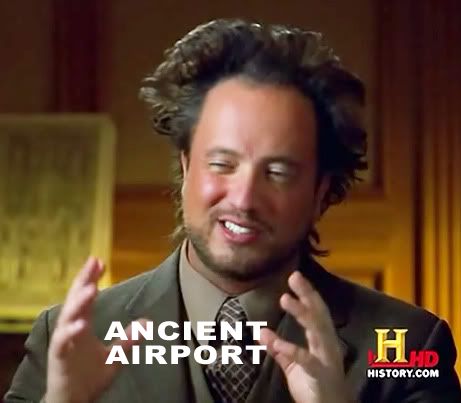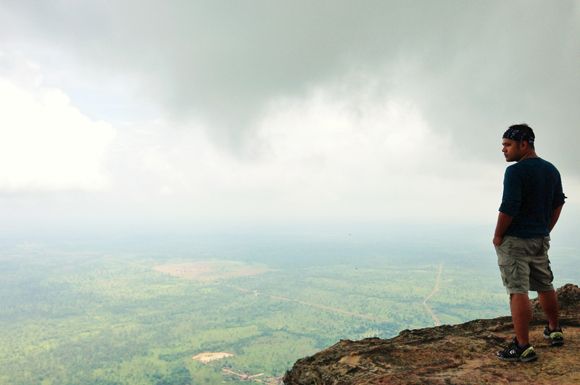 To get there, it is easier to rent a van or car from Siem Reap (Whole day for US$100 +/-). You will have to pay $5 dollars to enter and rent a 4×4 or moto to scale the steep road going up the hill, which you can arrange at the ticket office near the base of the hill; a 4×4 costs $25 roundtrip and a moto $5 roundtrip.